goKonrad's Antigua Guatemala travel blog
Time seems to have stood still for Antigua, Guatemala. Founded by the Spanish and well-preserved, the entire city is a UNESCO World Heritage Site. Exploring this historical and picturesque city is like stepping back into the 18th century – with cobblestone streets, colonial-era architecture, and a vibrant culture. Nestled in between a ring volcanoes, the city is filled with great restaurants, baroque ruins, art galleries, and outdoor activities. Most travelers can easily get comfortable and stay for a while. 
Antigua Guatemala Travel Blog – Things To Do
Explore Antigua Guatemala's Old City
When looking for things to do in Antigua Guatemala, it's best to simply stroll around this picturesque colonial city. Approximately 500 years old, the city is filled with colonial-era mansions, baroque ruins, churches and convents, and boutique shops. It's not big, so you can quickly easily get everywhere by foot. Some of the best sites to make sure you see are: Parque Central (center of Antigua Guatemala life and a common meeting place), San Francisco Church (built by the Franciscan missionaries who arrived in the 1500's), Ruins of Cathedral De Santiago (stunning remains of the original cathedral), Arco Santa Catalina (a former passage way for nuns that is now a focal point of the city), and Saint Joseph Cathedral (the country's cathedral before the capital was moved to Guatemala City). A few of my other favorite sites include La Merced Chruch, Casa Santo Domingo, and Convento de las Capuchinas.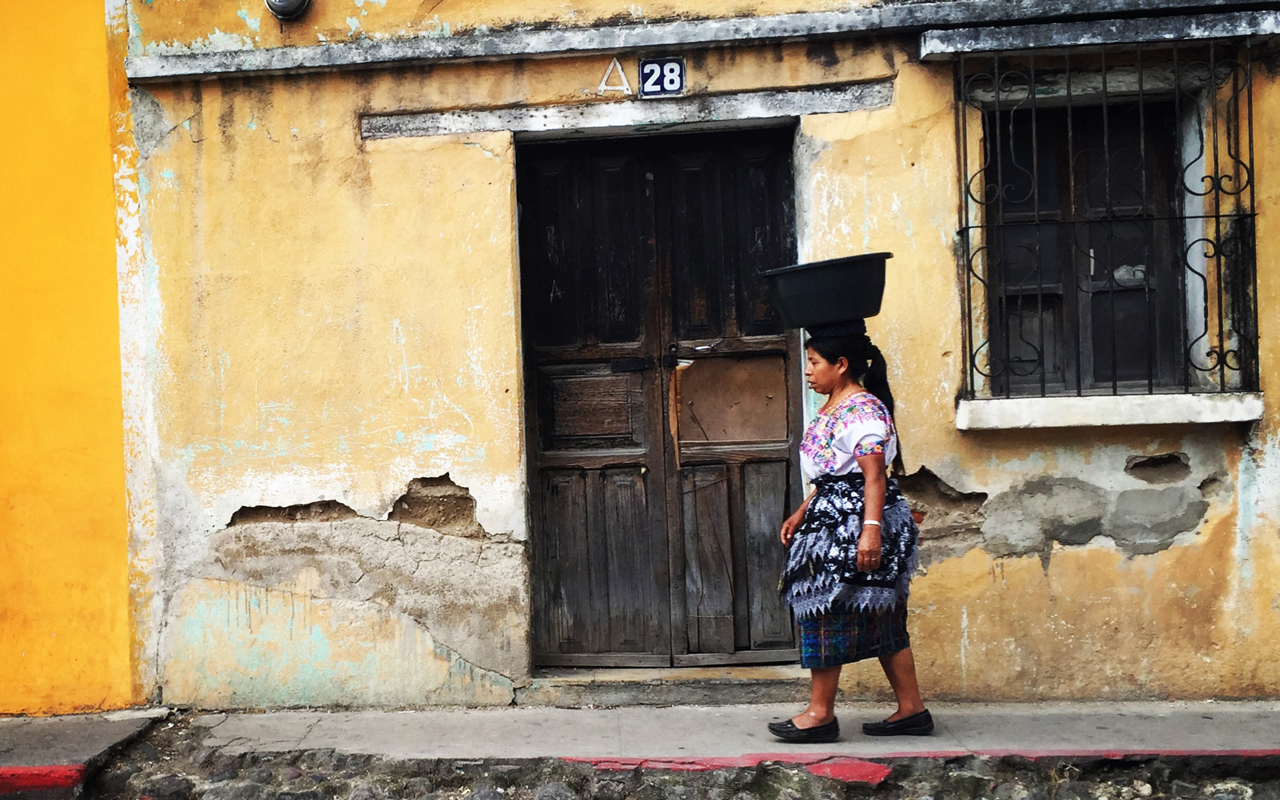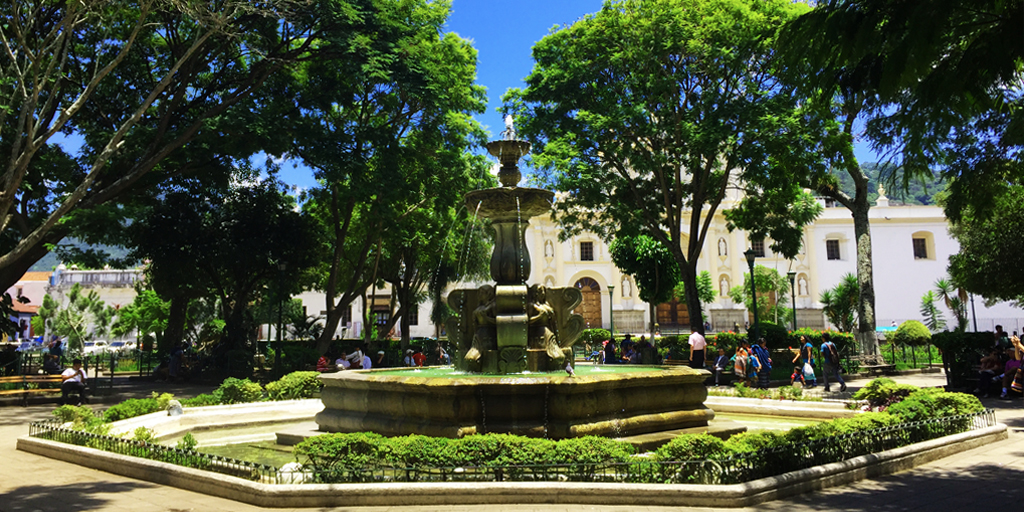 Take in the views from Cerro de la Cruz
It's Spanish custom to put a cross at your highest point to bless everything underneath it. In Antigua Guatemala, that's exactly where you will find Cerro de la Cruz, or Hill of the Cross, which provides stunning panoramic views of the old city and Volcano Agua. It's a short and pleasant walk and hike from the city, which should take approximately 30 minutes each way. Reports of robberies are frequent after the sun sets and the police leave. Therefore, it's recommended to do the hike before 4pm.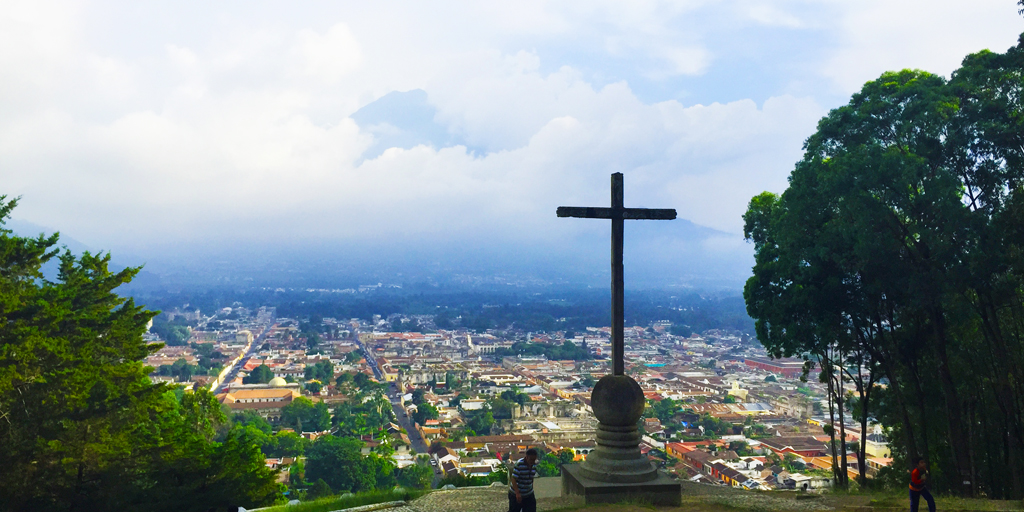 Visit Hermano Pedro's Hospital
Hermano Pedro's Hospital was founded in the 1600s when a local Dominican priest, would walk around and pick up anyone sick or abandoned in the streets, and physically carry them on his back to his little hut and take care of them. Today, the hospital staff travels around the region and identifies people that require certain medical attention. They then identify medical groups around the world, who focus on those ailments, to come to the hospital and provide those specific surgeries for a nominal cost, or free, to potentially hundreds of people at once. It also runs a school for handicapped children and a nutrition center for malnourished infants and children. Over 300 people, ranging from newborns to over ninety years old, live here permanently. While visiting, I've heard stories of days where hundreds of people were lined up to get life-saving medication, eyeglasses, dental work, cleft palates fixed, and dozens of other specific treatments. Solely because of Hermano Pedro's Hospital and the selfless Franciscan brothers that run it, thousands of Guatemalans receive life-saving and dignity-saving medical care and personal attention that they would otherwise never be able to afford or receive from the government. For every Antigua Guatemala guide downloaded from TripScout, a donation goes to benefit this organization. Feel free to walk inside and take a peak!
Climb an Antigua Guatemala volcano
There are three volcanoes overlooking Antigua Guatemala : Fuego (the "fire"), Acatenango (the "most beautiful"), and Agua (the one that "dominates the local landscape"). Day trips to Volcano Fuego or Acatenango are available throughout the city and are very popular. Many tour companies stopped offering Agua tours due to safey/crime. These trips provide beautiful and scenic hikes, breathtaking sunsets, and sometimes, you can even see intense lava fountaining. If you are active and like the outdoors, this is one of the things to do in Antigua Guatemala that you don't want to miss.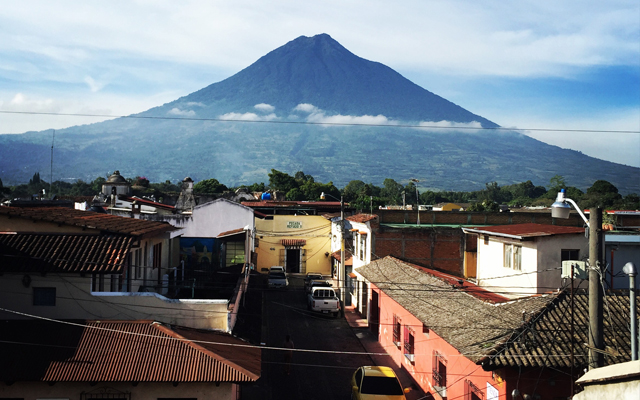 Experience the Antigua Guatemala art and food scene
From paintings and wood carvings to metal work and textiles, make sure to wander the streets and pop in and out of the many art galleries. When it comes to food, the restaurant selection is the best in the country and you can have international cuisine that is impossible to find in other parts of the country.
For dining, my recommendations are Fusion (Guatemala-International fusion), La Fonda de la Calle Real (Guatemalan), Los Tres Tiempos (Guatemalan), Meson Panza Verde (international cuisine "with a twist"), Tartines (French), and Como Como (European wine bar and gastropub). I also found this article a helpful resource for navigating the local restaurant scene.
For art galleries, some of my favorites are Casa Santo Domingo Museum, La Antigua Art Gallery, Sobremesa, and Panza Verde Art Gallery.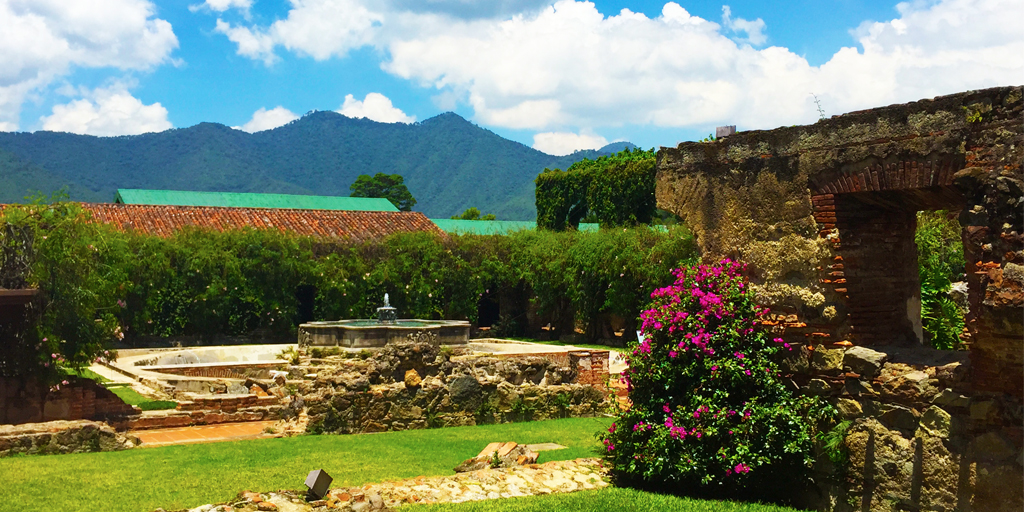 Explore the Antigua Guatemala Market
This market provides you with a real taste of Antigua Guatemala. The artisans market is on the left and the local market with nearly every fruit, vegetable, and animal available in the country for sale. Plan on taking a couple hours to wander around and explore all the vendors.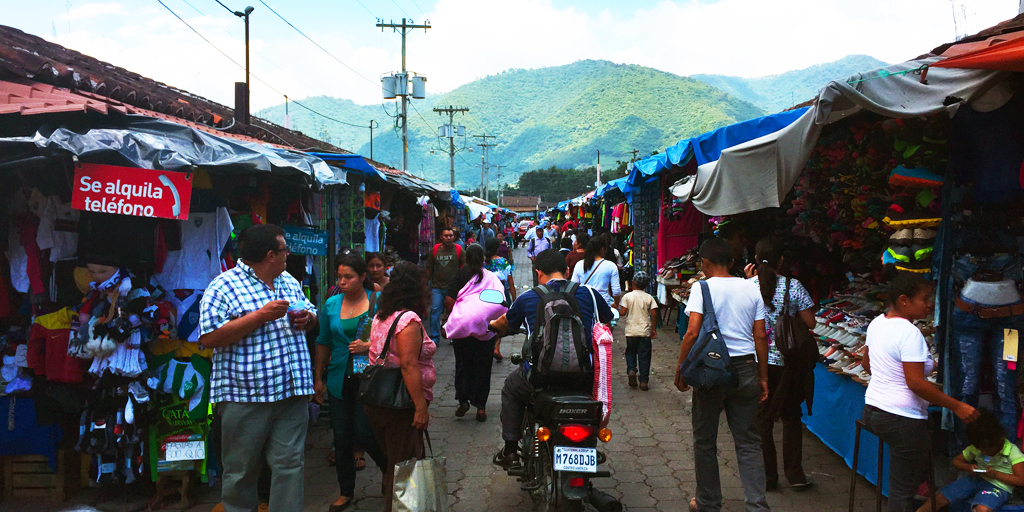 Take a tour with an Antigua Guatemala legend
Elizabeth Bell is a local legend. Not only is she a leading scholar for Antigua Guatemala  history, having received the Guatemalan government's "Gold Award" for her tireless efforts preserving the city and its cultural heritage, she also runs the best tour company in the city, Antigua Tours. Her son, Alexander Long, is also a renowned tour guide and local restauranteur (he owns the Fusion restaurant recommended above, which has a great food and atmosphere).
We collaborated with her company to create the TripScout guide for Antigua Guatemala . Download the TripScout guide for Antigua Guatemala for a self-guided walking tour of Antigua Guatemala for audio guides with a curated list of even more of the top things to do in Antigua Guatemala – all on your phone. It's all on a customizable offline map, so don't worry about wasting your data. Antigua Tours picked all their favorite sites and Alexander provides all the audio.
To get your tour of Antigua Guatemala, download the TripScout app here for iPhone or book a tour with Antigua Tours here.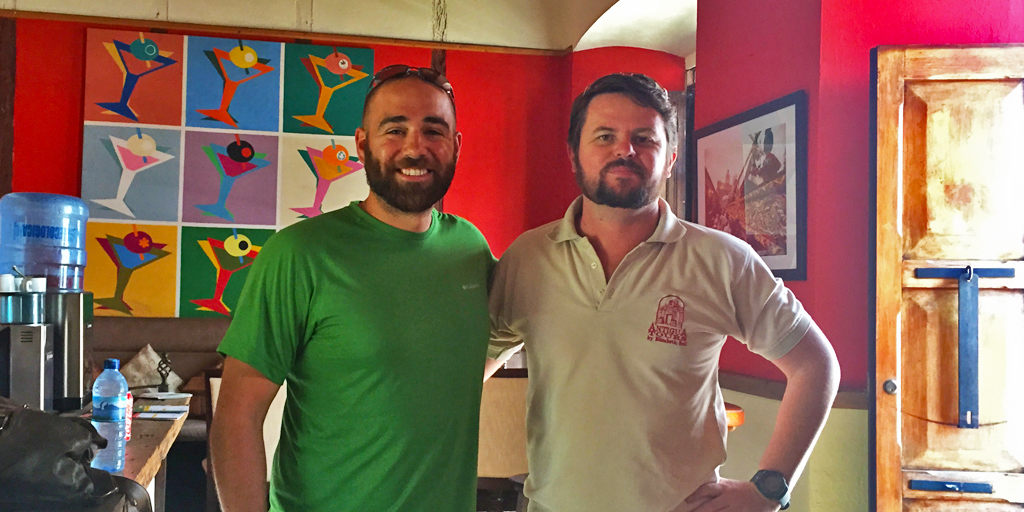 Where to stay in Antigua Guatemala
There are a lot of hotel options for a wide range of budgets in Antigua Guatemala. The city is small, so anywhere in the old city is within a few blocks of Parque Central and in a good location. I stayed at The Terrace Hostel and had a great time. The rooftop bar has amazing views of the volcano and city.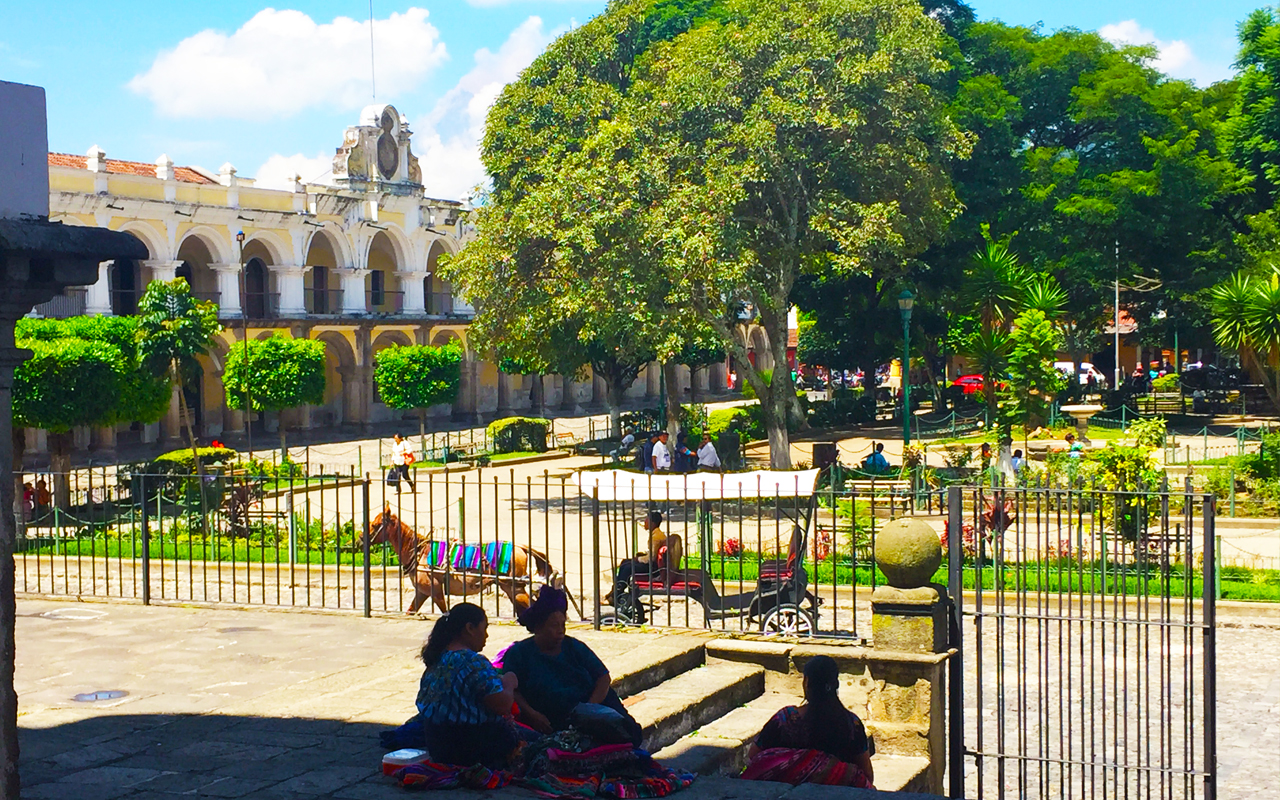 Before you go to Antigua Guatemala
Read a few articles about the history of Guatemala. Guatemala has a complex and fascinating history filled with a constant struggle for political, economic, and social rights. The country had a 36 year civil war that only somewhat recently ended in 1996. During this war, it's estimated that 200,000 citizens were killed or "disappeared" – and most of that was conducted by the military, police, and intelligence services. When I was there, protests erupted to impeach the president due to corruption charges. Knowing the violence and oppression that the people have experienced will make you even more appreciative for how hospitable and friendly the Guatemalan people are.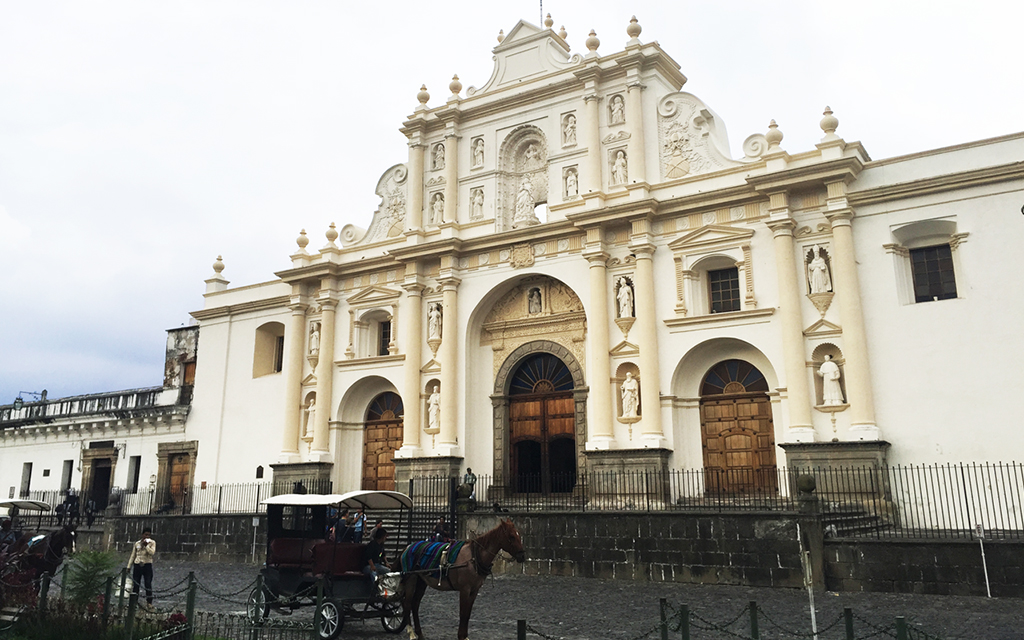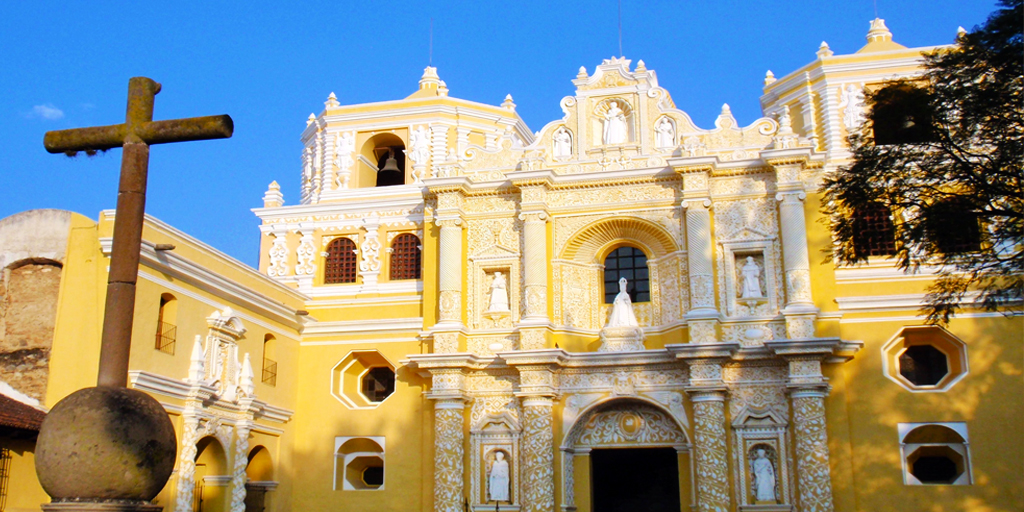 Pro tips for Antigua Guatemala
If flying or busing into Guatemala City, plan on heading straight for Antigua Guatemala (either instantly or after a day). Guatemala City is nice, but there's not much to do for travelers and most people get bored quickly. The journey is only about an hour and there are frequent buses and shuttles for cheap.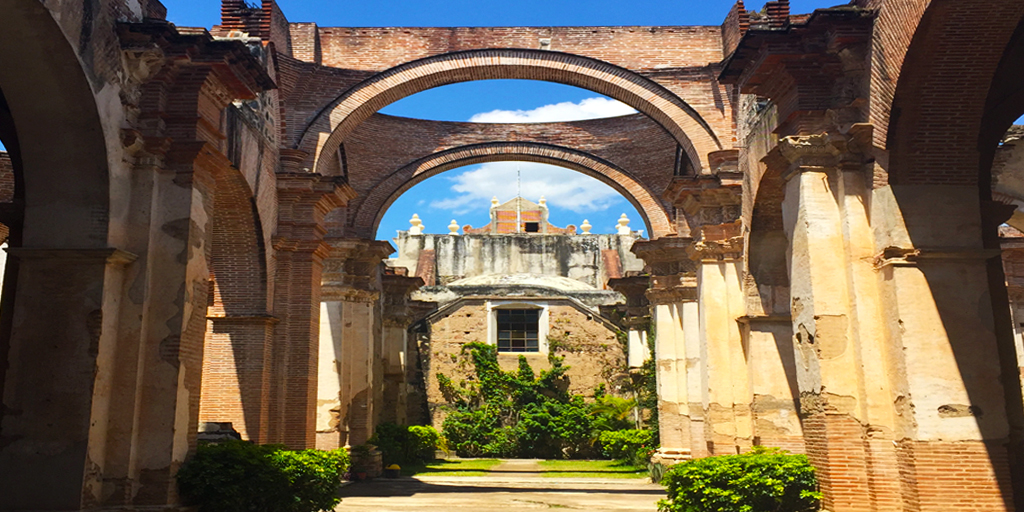 I hope you enjoyed my Antigua Guatemala travel blog!
This error message is only visible to WordPress admins
Error: No feed found.
Please go to the Instagram Feed settings page to create a feed.
Angtigua Guatemala travel blog