goKonrad's Philadelphia travel blog
You have to appreciate Philadelphia and the notorious Philly attitude. It's like the city takes their motto, the "city of brotherly love," very literally – but not in the original Quaker way. It's more like how you'd treat your real brother as a kid. You yell and fight constantly, but you have each other's backs against anyone else. After all, only you can talk about your brother like that, right?
Despite this attitude (and the fact GQ Magazine referred to their sports stadiums as "the most monstrous collection of humanity outside of the federal penal system"), Philadelphians aren't actually rude. They're just brutally blunt and never shy to voice their own opinion. Like their famous fictional hero, Rocky Balboa, they just have a lot of heart and have to direct it somewhere.
Philadelphia is one of the most important cities in American history, home to a thriving food and art scene, and is one of the best cities in the United States for a weekend trip. Here is my Philadelphia travel blog with all my favorite things to do in Philadelphia.
Philadelphia Travel Blog – Things To Do
Reading Terminal Market
This is one of the oldest continuously operating markets in the country. It's a whole city block and you can find a diverse and delicious assortment of local and international cuisines, handmade crafts, area specialties, fresh produce, and much more. This Philadelphia landmark presents unparalleled options for eating, shopping and people watching. The only downside is that the sheer number of choices means you can't try it all. I tried dozens of places before writing this Philadelphia travel blog, and in my opinion, here is where you should focus your Reading Terminal Market efforts: Beiler's Donuts (best donuts I've ever had), Dutch Eating Place (great for breakfast), DiNic's (great for lunch), Miller's Twist (pretzels), Four Seasons Juice Bar, and the Pennslyvania General Store (which sells the delicious Hope's Cookies).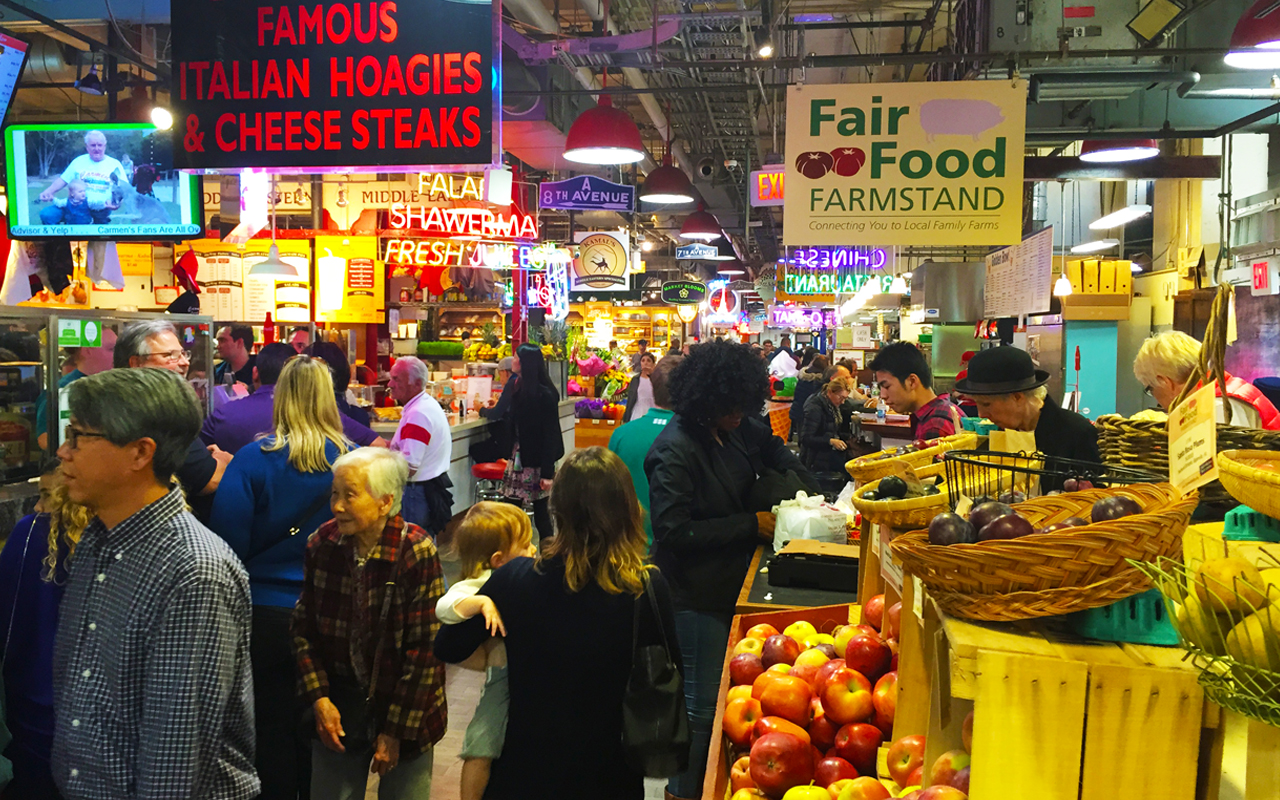 Murals
In 1984, Philadelphia created the Philadelphia Mural Arts Program as a public art project to encourage local artists to use the blank building exteriors to beautify the city. Every blank wall is now a potential canvas for local artists, and vibrant murals that celebrate the community adorn building facades throughout the city. There are nearly 4,000 creations throughout Philadelphia, but if you need a place to start after reading this Philadelphia travel blog, the founder of the program picked her 10 favorite works in this Guardian article.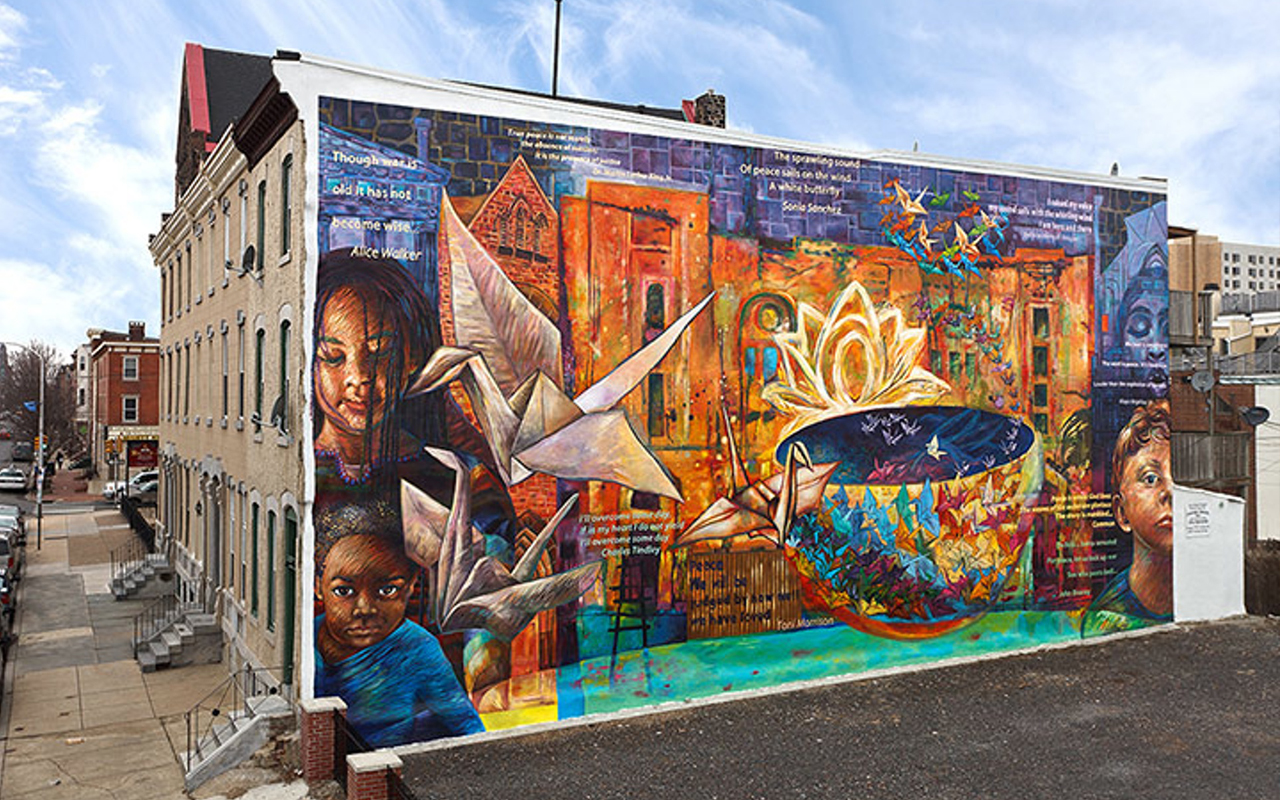 Photo source: Steve Weinik, City of Philadelphia Mural Arts Program
Barnes Collection
Even though Philadelphia is famous for its art scene, it often shocks people to know that it's also home to the most impressive Post-Impressionist and early modern art collection in the world with the Barnes Collection. The collection includes works of art from Renoir, Cézanne, Matisse, Picasso, van Gogh, and many more. This museum is also the center of a controversial drama that many believe to be the largest and most calculated art heist in history… conducted by the city of Philadelphia itself. If this Philadelphia travel blog peaked your interest, The Art of the Steal is a great documentary that shares the full story. Attendance is limited, so book tickets in advance here.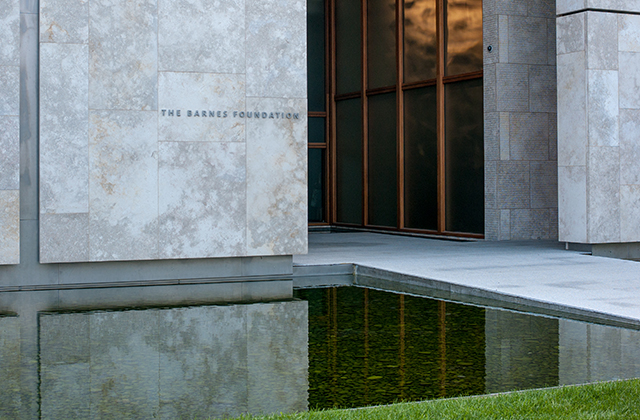 Morgan's Pier
This bar has a great beer selection, but the reason it makes my favorite things to do in Philadelphia list is the atmosphere and view. It's an all outdoor patio with picnic tables and fire pits. It's on the water and has postcard quality views of the Benjamin Franklin Bridge. Morgan's Pier closes for the winter, but it's my favorite spring or fall drinking activity in this Philadelphia travel blog.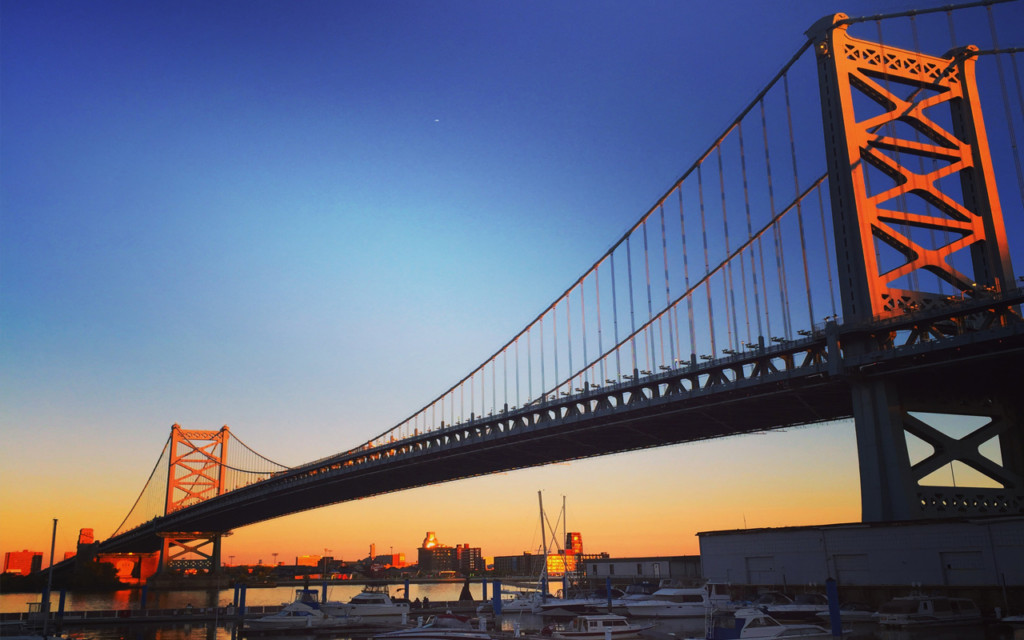 Cheesesteak
It may be cliché to talk about cheesteaks in a Philadelphia travel blog post, but one of the essential things to do in Philadelphia is stuffing yourself with a Philly Cheesesteak. This sandwich has come a long way from its beginning in the 1930's by an unsuspecting hot dog vendor. These long rolls filled with thinly sliced meat and topped with melted cheese have become a true cultural obsession in Philadelphia. The question for who makes the best Philly Cheesteaks is a divisive topic in the city – and of course, some will frustratingly snap back about how Philly's food scene has so much more to offer than some "disgusting sandwich." But if you're visiting, you should experience one and here are a few places to get you started: Pat's and Geno's (two rivals directly across the street from each other who argue about who actually invented the sandwich), Tony Luke's, Sonny's, and Campo's. I will refuse to go on record and say which is best, but I recommend grabbing a friend, buying a cheesesteak from a couple different establishments, and doing your own taste test.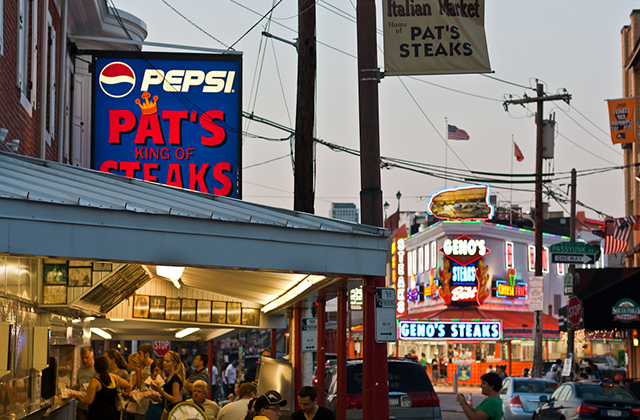 Italian Market
Dozens of vendors line South 9th Street in one of the largest and oldest open-air markets in the country. It still maintains its Italian heritage, but you can find a wide variety of international cuisine and specialty shops lining the storefronts around the market. Although there are plenty of delicious, Italian inspired selections to choose from, you can now enjoy cuisine from around the world, especially Mexican and other Latin American countries.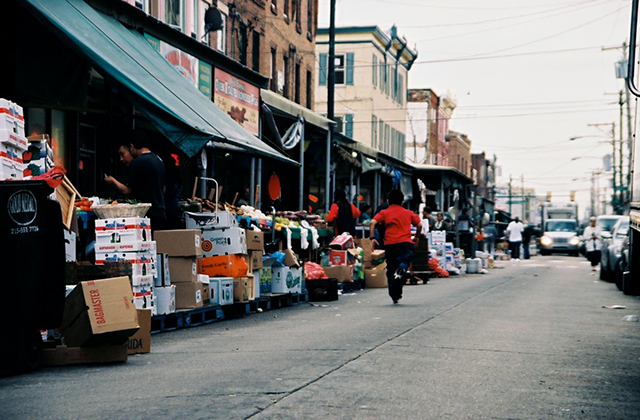 McGillin's Olde Ale House
In the heart of center city, McGillin's Olde Ale House is Philadelphia's oldest bar. It was founded in 1860 and the beer has been flowing from its taps ever sense. In addition to its history, this Irish pub is renowned for its laidback atmosphere, simple but delicious food, and solid beer selection. This bar is popular with both tourists, but its well-priced beer draws locals in as well.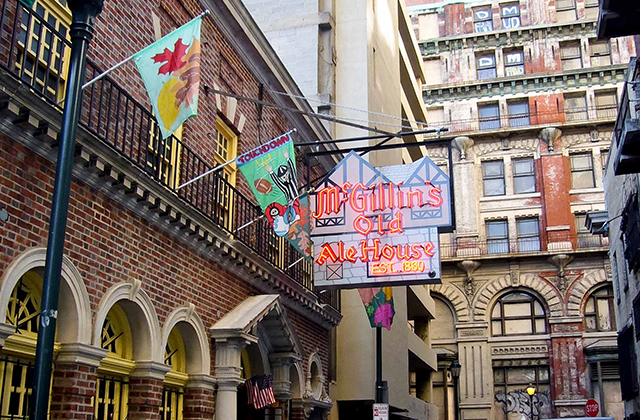 Eastern State Penitentiary
The Eastern State Penitentiary operated as a prison for over 150 years, housing some of the nation's most notorious criminals, such as bank robber Willie Sutton and Al Capone. It was the most expensive and famous prison in the world during its time, and was uniquely designed to inspire "true regret and reform" in the hearts of its convicts. It was a bit of a failed experiment, but it now operates as a great museum that gives insight into the evolution of the American prison system and the many problems the United States has today with incarceration rates.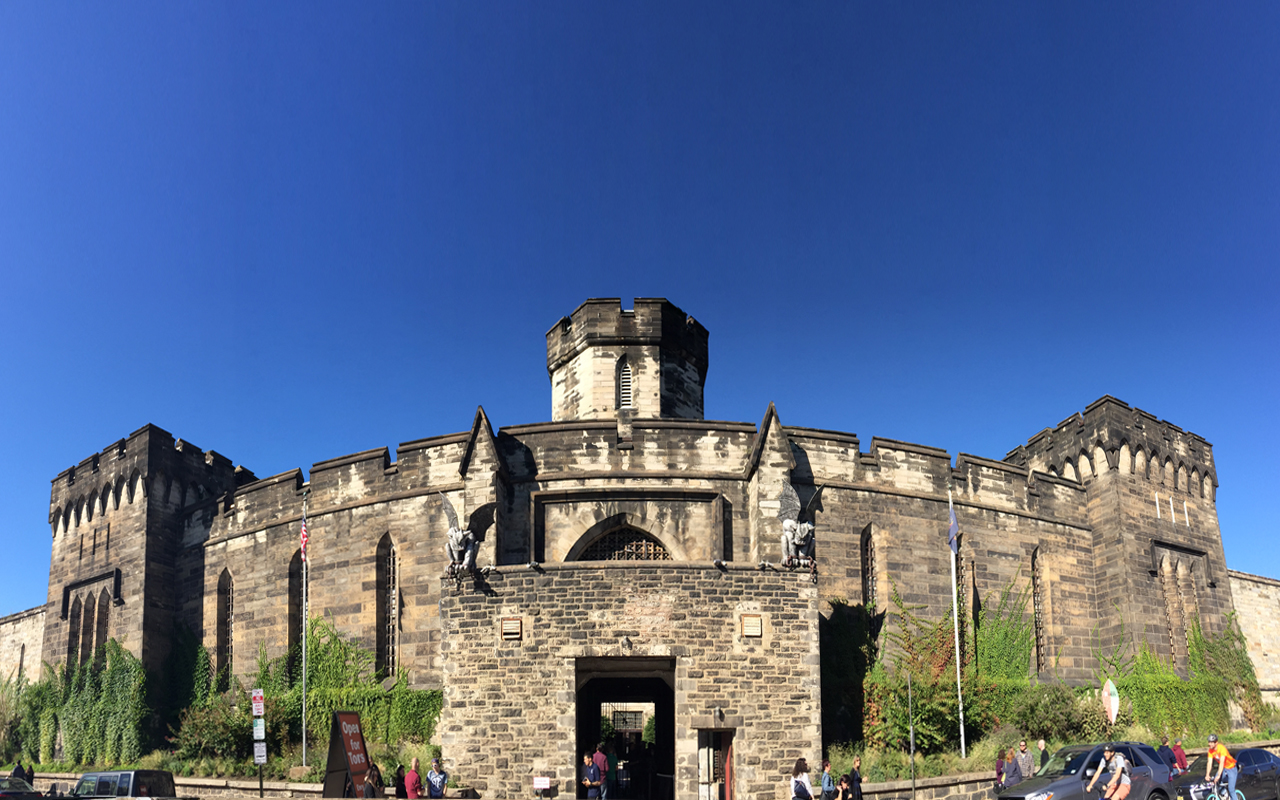 Love Park
It's not the only LOVE sculpture, and it's not the first, there are a couple dozen around the country. It's a work of the Pop Art movement, and like Andy Warhol's thousands of Marilyn Monroe's, mass production is kind of the point. However, this sculpture means something special to Philadelphia. It was originally installed here for the city's Bicentennial celebration in 1976. It was meant to be temporary, but people made such a stink when it was taken away that a local businessman bought it and donated it back to the city. Most visitors will always want to check the box and take a photo in front of the iconic statue in Love Park (officially known as John F Kennedy Plaza). Aside from awesome photo opportunities, it's also a stopping point for many of the city's best food trucks.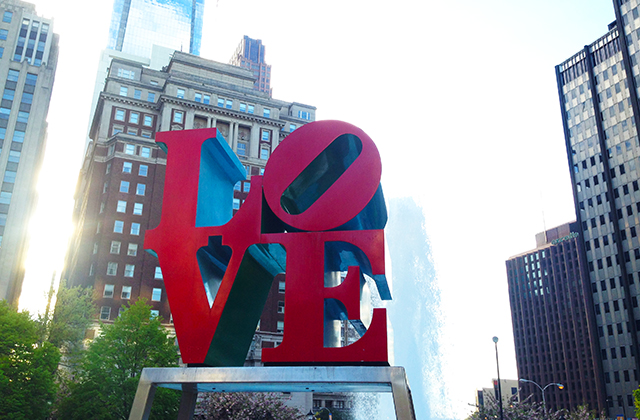 Museums
Philadelphia has many great museums to explore. Independence Hall is the place that the Declaration of Independence and the Constitution were debated and signed. Nearby, you can see the Liberty Bell and Constitution Center.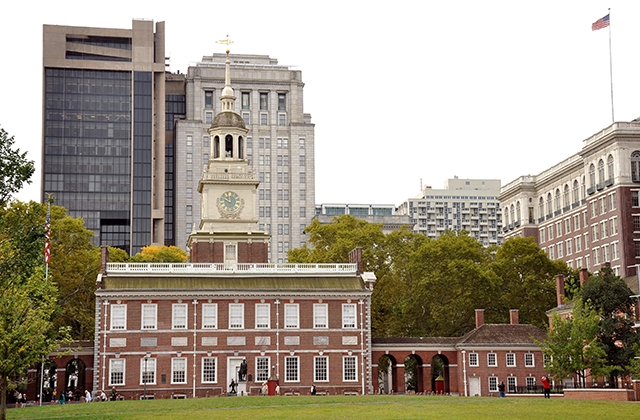 The Philadelphia Museum of Art is the third largest art museum in the country with an impressive collection of Renaissance, American, Impressionist, and Modern art. You can also check out the famous Rocky Statue and run the Rocky Steps from this location.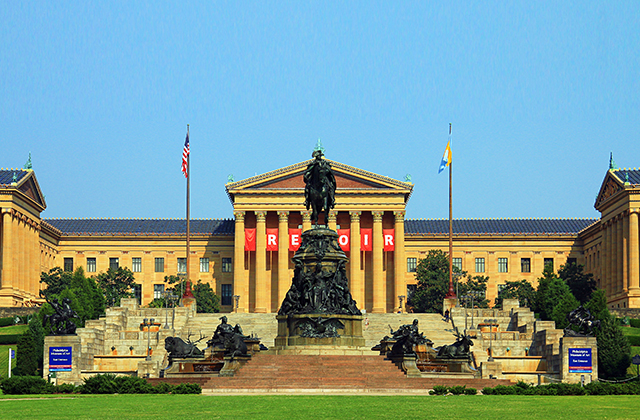 Finally, if you're not easily grossed out, the Mutter Museum is one of the most unique, and disturbing, museums in the country. It gives you an insightful perspective on the human body and the history of the diagnosis and treatment of disease. It's home to over 20,000 provocative items, such as skulls, diseased organs, and old medical instruments in order to teach you about disease, deformity, abnormality, medical history, and biology.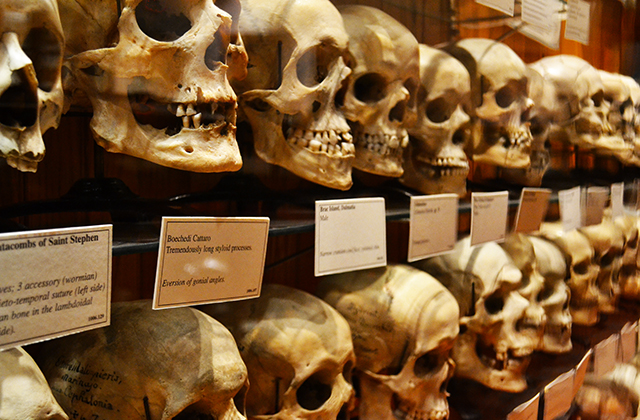 Tours
Take a self-guided tour with my travel app, TripScout! It will provide a self-guided walking tour with a curated list of even more of the top neighborhoods and things to do in Philadelphia – all on your phone. It includes all the site mentioned in this Philadelphia travel blog and much more. We collaborated with the best walking tour company in town for the curation and audio guides. If you want a more personal tour, go with Free and Friendly Tours (our TripScout collaborators). Download the TripScout app here.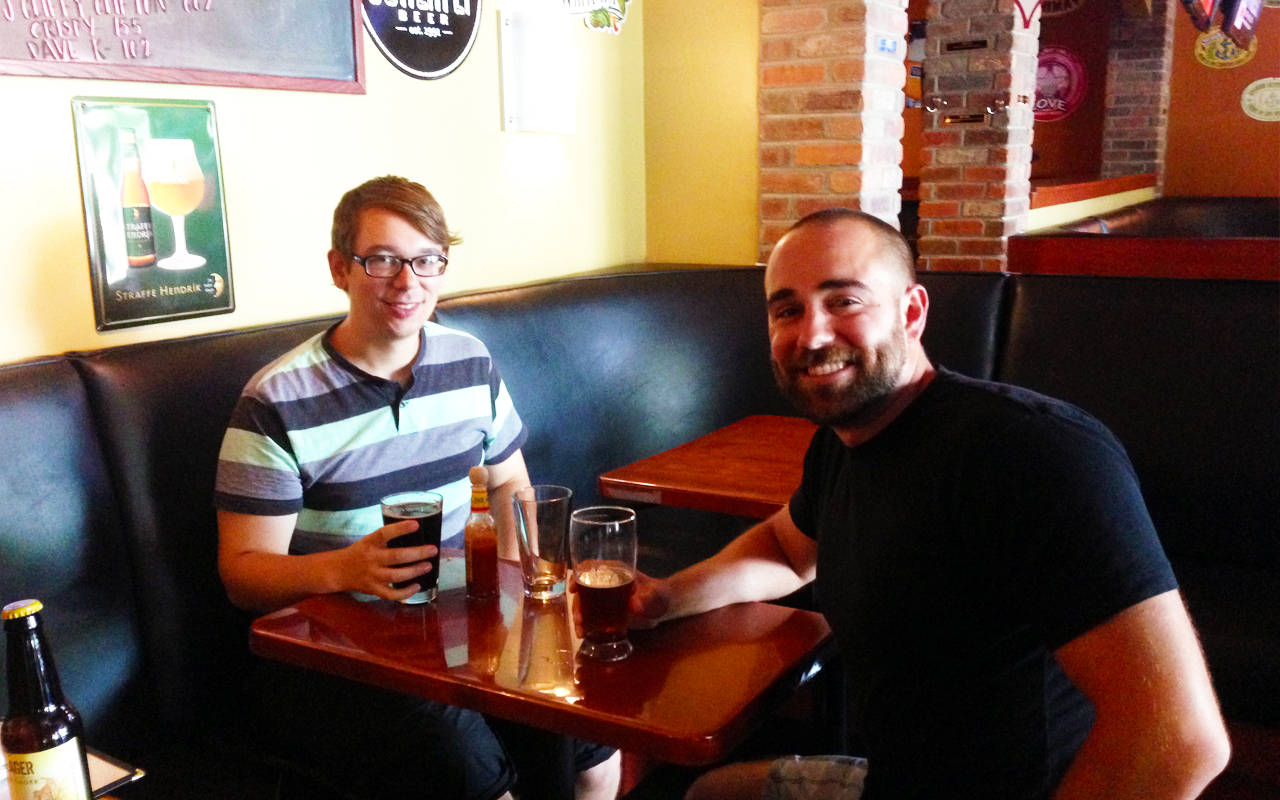 Where to Stay
There are lots of great places to stay in Philadelphia, however the most convenient for visitors is Center City. Most of Philadelphia's hotels are clustered in this area, as are many of its most famous attractions. It is also a convenient location to to access other neighborhoods or sites mentioned in this Philadelphia travel blog.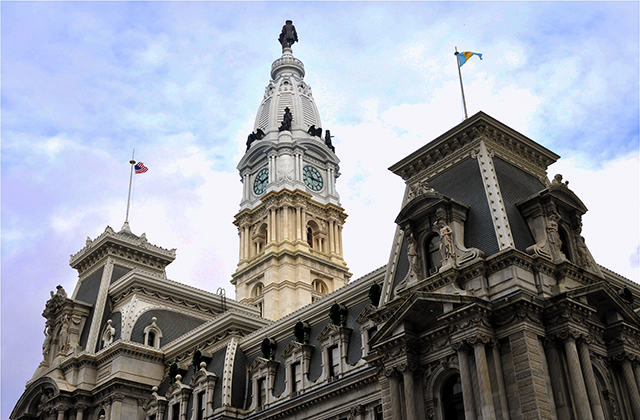 Before You Go
Philadelphia has served as a backdrop to many famous films, however none are better known than, of course, Rocky (and in my humble opinion, Rocky IV was single handedly responsible for ending the Cold War, but I digress). Many have commented that Philadelphia is as much a character in the film as Rocky himself, and it's certainly a film to get you excited for your visit. Also, as mentioned above, make sure to watch The Art of the Steal before you visit the Barnes Collection.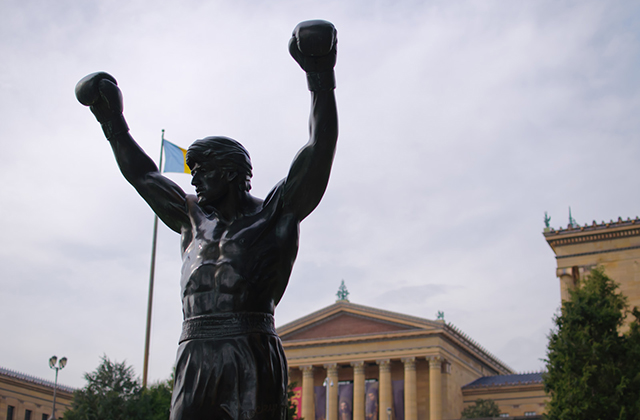 Pro Tips
If you're in New York or Washington D.C. and want to visit Philadelphia (or vice versa), the AmTrak provides a 1.5 – 2 hour comfortable option for ~$40 if you book in advance. The MegaBus, my preferred bus provider, can make the same trip for 2 – 3 hours for $5 – 10. The bus ride is typically comfortable, and is equipped with outlets and WiFi. Also, if you need more info, Visit Philly has a great Philadelphia travel blog and is one of the best tourism websites I've seen.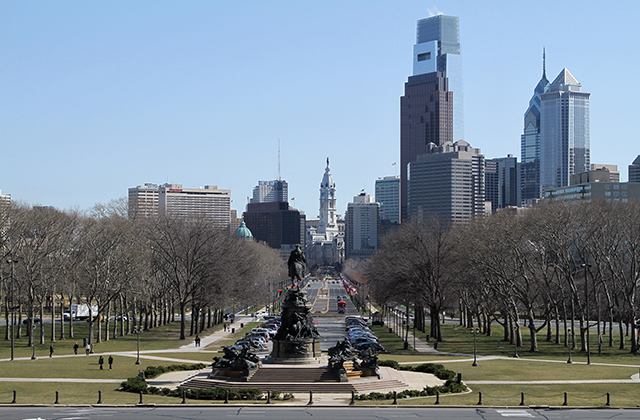 I hope you enjoyed my Philadelphia travel blog!
This error message is only visible to WordPress admins
Error: No feed found.
Please go to the Instagram Feed settings page to create a feed.
Philadelphia travel blog