goKonrad's Mexico City travel blog.
Mexico City is one of the most underappreciated and misunderstood cities in the world. It often gets a bad rep due to the all-too-common instinct to judge a place from what you knew of it decades ago. Kidnappings, murders, and gang violence were popular activities in the past, but the city has cleaned up its act and has become an amazing place to visit.
The old colonial buildings are all decaying, with crumbling bricks and fading paint, which simply adds to the rustic charm of the city. What life is missing from its buildings, is made up for in the streets. Life pours out onto the street.  It's as if people are too busy actually living life to concern themselves with such meaningless tasks as their storefront's sign.
There is a lot to do in this "megatropolis," which is one of the largest cities in the world with 20 million people. Here is my Mexico City travel blog with all my favorite things to do.
Mexico City Travel Blog – Things To Do
Explore the markets
Mexico City is often described as "the city of markets" due to the abundance of markets (or mercardos). At last count, there were over 300 official markets in the city, with unofficial sidewalk shops and food stands on nearly every corner. Some of my favorites to get you started are Mercado San Juan, La Mercado, Mercado Sonora, and Mercado de Jamaica – although sometimes half the fun is discovering new ones on your own.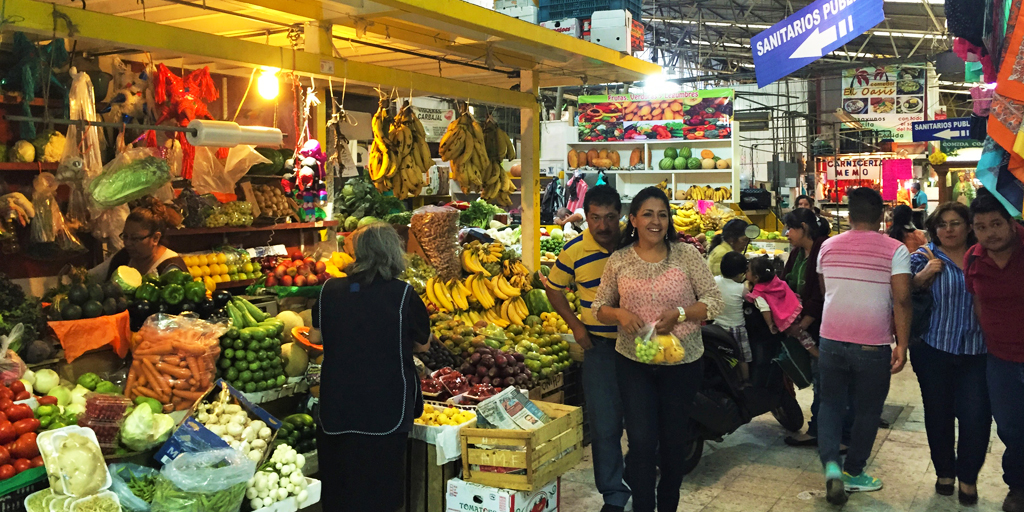 Eat lots of tacos
If you're planning a trip to Mexico City, I'm sure this one is already on your agenda. The street tacos are delicious and inexpensive, so you should focus a lot of your efforts there. There are so many great stands and restaurants, that it's impossible for me to pick a "best" for your 'tortilla-wrapped glory' and give the topic any justice. However, I found this guy's taco odyssey a helpful resource to get you started.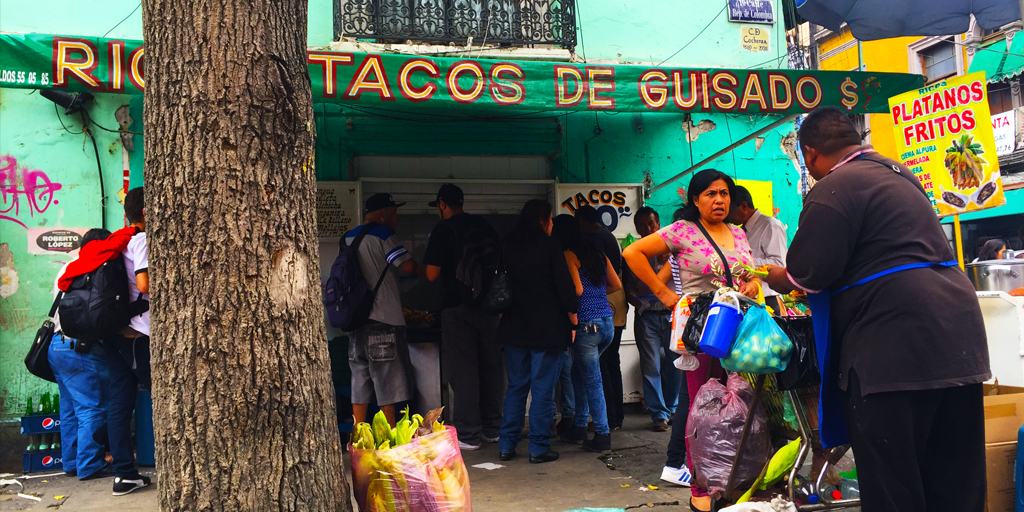 Visit Condesa and Roma
Two of my favorite neighborhoods are the trendy Roma and Condesa, located southwest of Centro Historico. Enjoy the calm atmosphere and beautifully restored Art Deco architecture in these artsy and bohemian neighborhoods. Stroll around, check out quaint bookstores, have a café con leche (coffee with milk) or cerveza (beer) on the street, and enjoy your surroundings. It will be a welcome break from the pace of Mexico City's frantic downtown.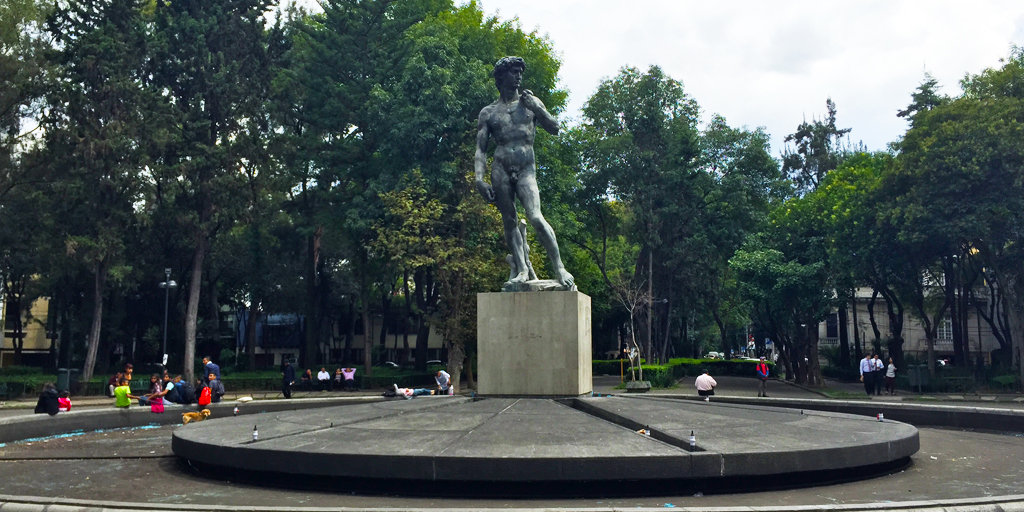 Experience Lucha Libre
One of the most unforgettable things you will experience from this Mexico City travel blog is to experience the country's infamous spectator sport – wrestling! Watch the entertaining wrestlers, equipped with their notorious masks and costumes, perform acrobatic wrestling maneuvers in front of an excited crowd at the Arena Mexico. There is a complex drama unfolding that I was completely clueless on, but it was still highly entertaining. Lucha Libre is certainly one of the most unique things to do in Mexico City. You can purchase tickets at the ticket booth, but I recommend purchasing your ticket early to avoid the lines and insure you get a seat. Taking a group tour to Lucha Libre is not necessary and I don't recommend booking from a tour operator or booking site, as it will cost you a multiple times more for the same ticket.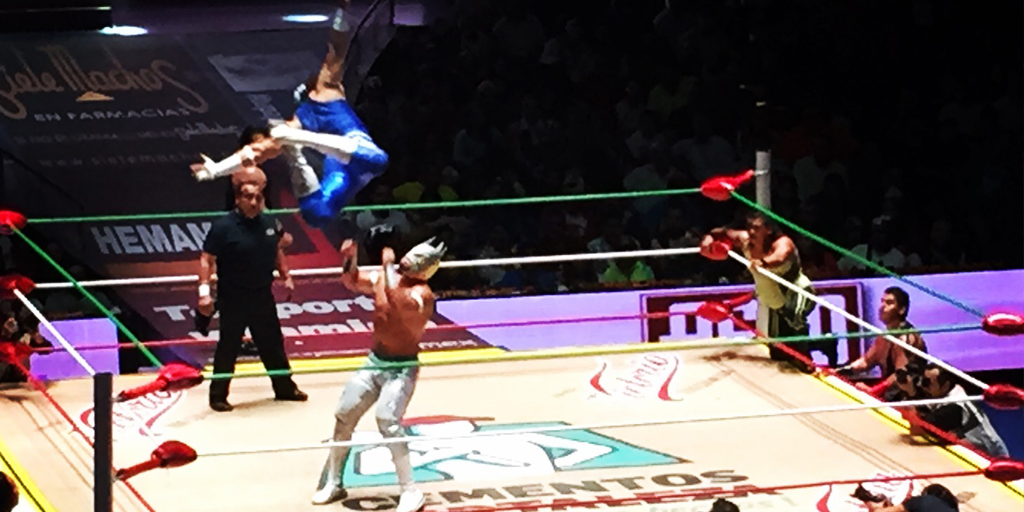 Biblioteca de Mexico
For the book lovers amongst us, Biblioteca de Mexico is a great find! It has a rustic façade and a modern interior with over 500,000 volumes and many historic maps. They also frequently house free art exhibitions. They also have a huge common work area that I used as my go-to spot to break out and get some work done while exploring the city.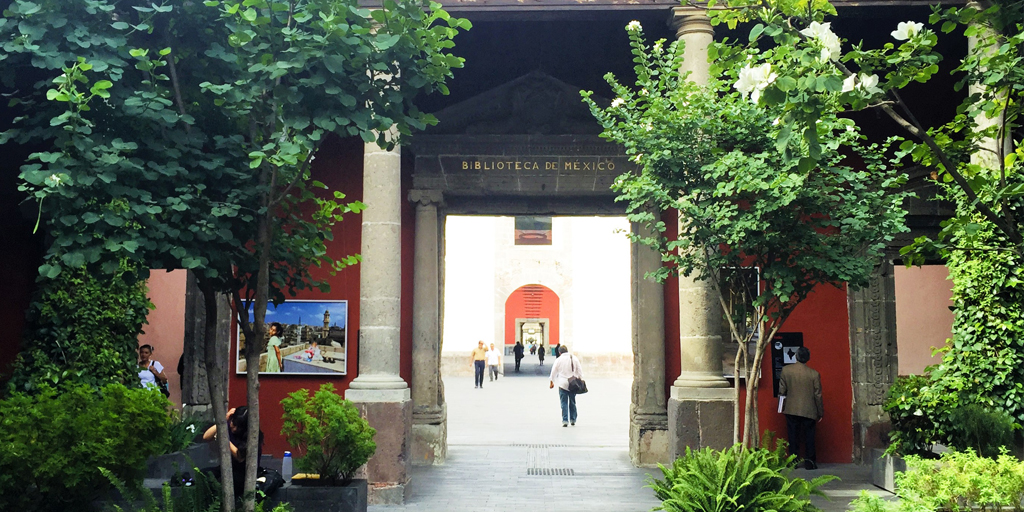 Murals by Diego Rivera
Set amongst the impressive Palacio Nacional de Mexico are the murals of the famous Mexican painter Diego Rivera. The paintings depict the history of Mexico through Riviera's lifetime, and give a fascinating insight into the complex history of the country.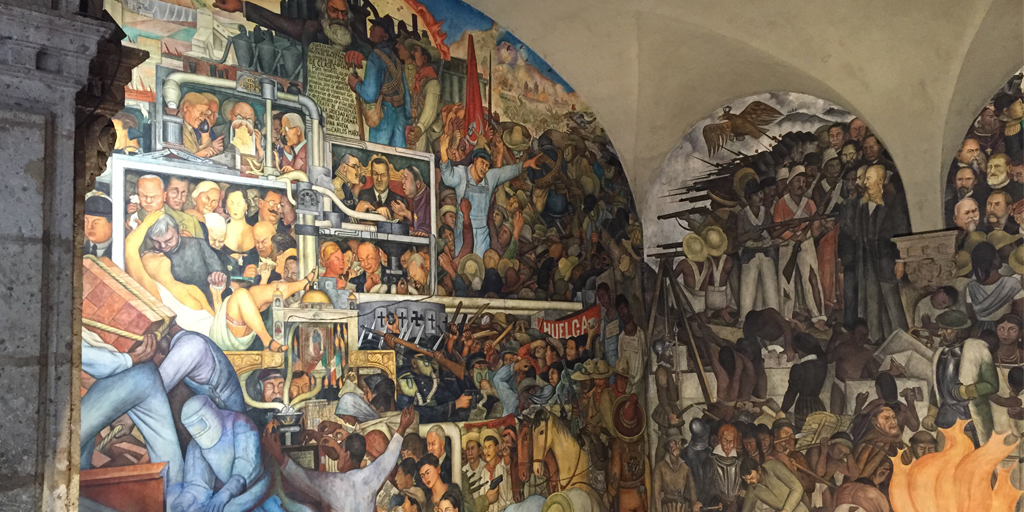 Casa Azul – the Frida Kahlo Museum
This museum (or, more descriptively, 'Blue House' as its name suggest) was the birthplace of famous Mexican artist, Frida Kahlo and where she lived with her legendary artist husband, Diego Rivera. The museum gives insight into her art, the time period, and their complex relationship. It's one of the most popular things to do in Mexico City.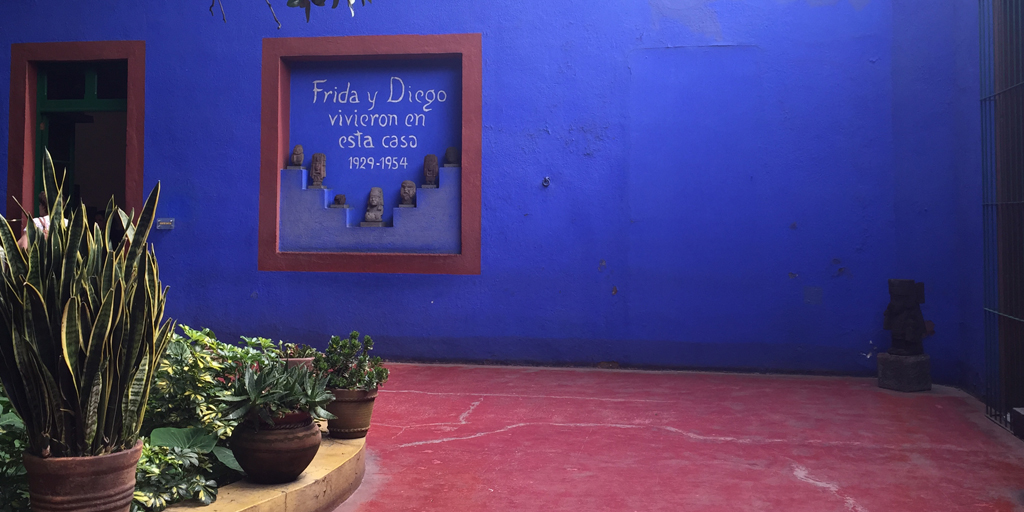 Palacio de Bellas Artes
It's hard to miss this stunning yet imposing building, which is one of Mexico City's most important cultural centers. There's an impressive art museum that includes Diego Rivera murals and world-class rotating exhibits. Palacio de Bellas Artes is also home to a number of performances, including ballet and theater. Even if you don't go inside, the building is worth seeing from the outside.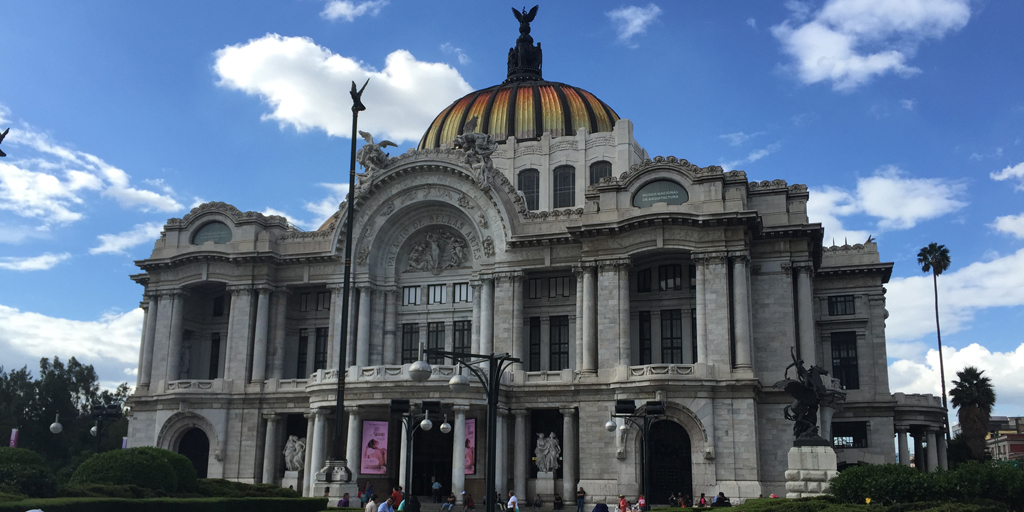 Mexico City Metropolitan Cathedral
This Gothic-style cathedral was first built by the Spanish in 1573, after they conquered Mexico and did what the Spanish did best back in those days: destroy indigenous identities, traditions, and buildings, and rebuild each with their own Spanish style. The land was originally the most sacred site of the entire Aztec empire, the Templo Mayor (or Great Temple). Besides this sad history, Mexico is a predominately Catholic country and it's worth visiting their most impressive church.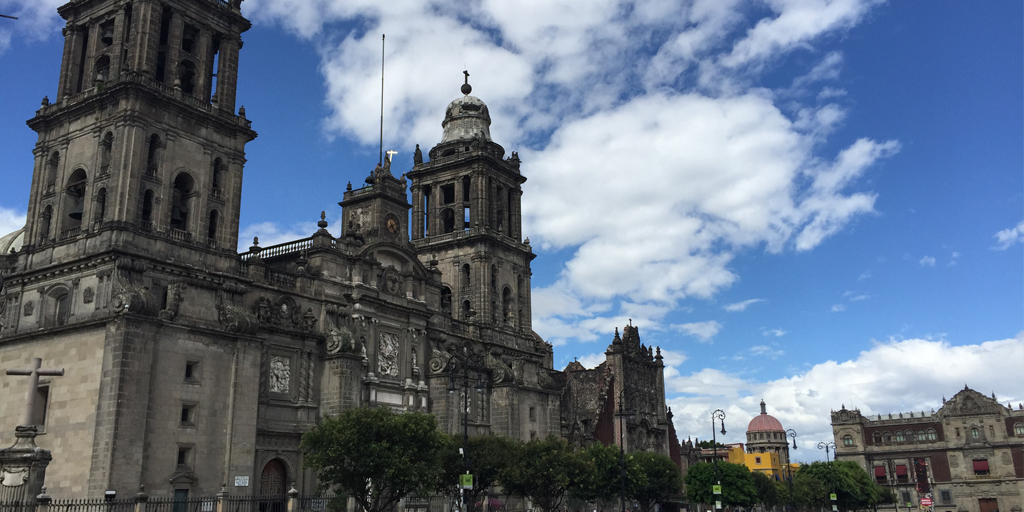 Learn about the city
My travel app, TripScout, provides an awesome self-guided walking tour and a curated list of even more of the top neighborhoods and things to do in Mexico City on your phone. It's all guided by the Mexico City experts and locals, Pata de Perro DF. You can download the app for iPhone here.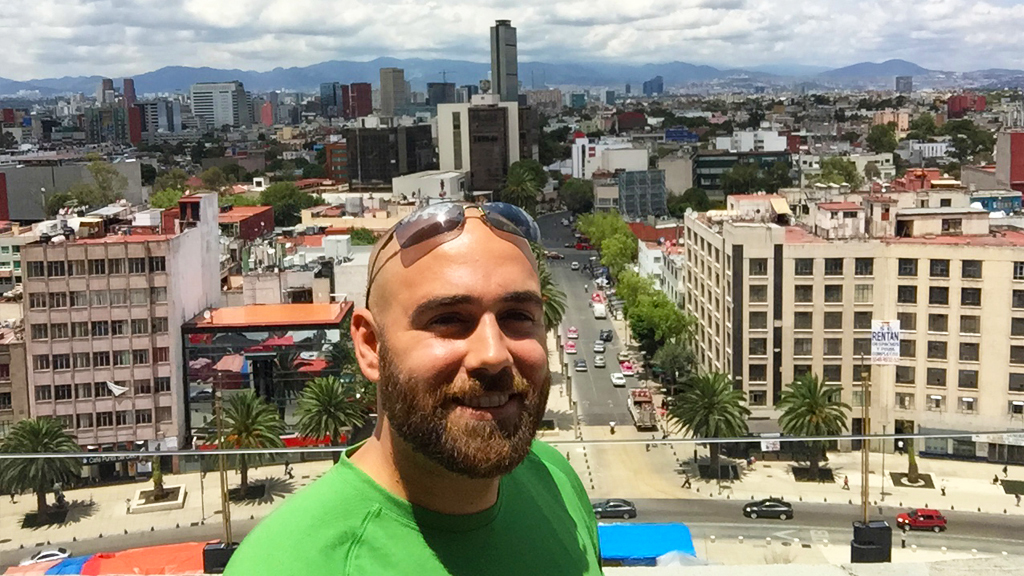 Where to stay
Centro Historico is, as the name suggests, the centrally located historic district. Most of the major tourist attractions are within this neighborhood. Also, as mentioned above, the areas of Roma and Condesa are stylish, fun neighborhoods outside the hustle and bustle of downtown.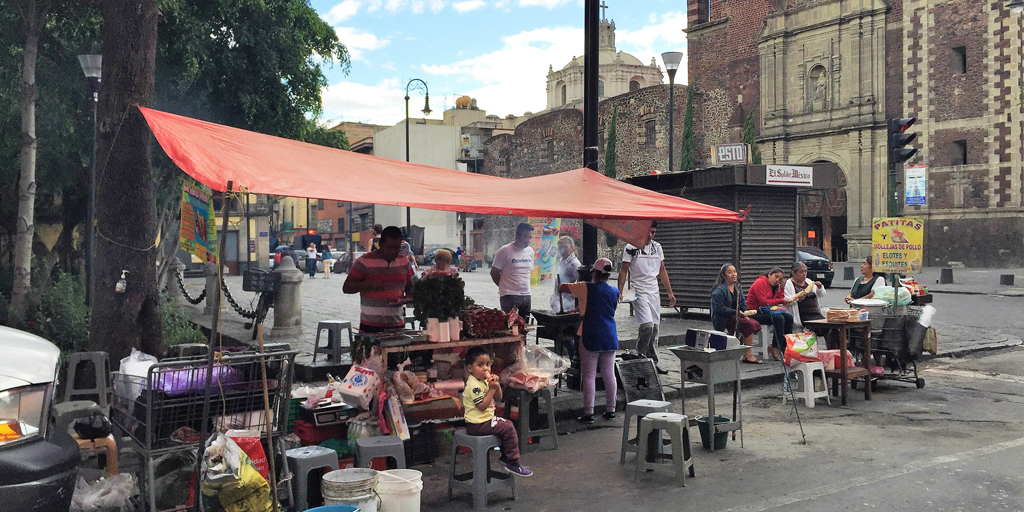 Before you go to Mexico City
Watch Salma Hayek portray the famous Mexican artist Frida Kahlo in 'Frida' (2002). This will give you a much deeper insight into one of the most famous characters in Mexican history and a fascinating period of time for the city. Much of it was filmed in Frida's former home (and attraction listed above), the Casa Azul.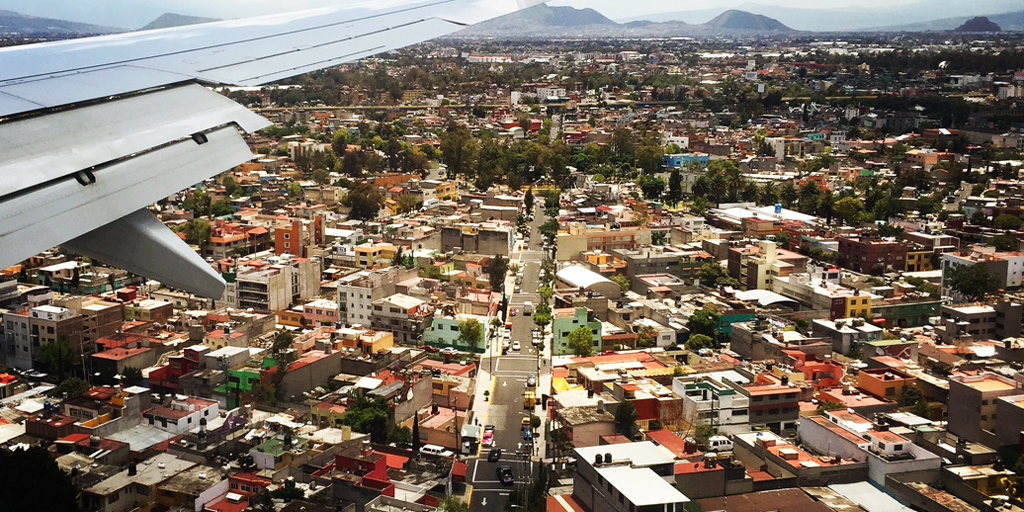 Pro tips for Mexico City
Mexico City is at a surprisingly high altitude and this can affect some travelers. In particular, alcohol may affect you more than it does at home, so be careful with your tequila and cervezas!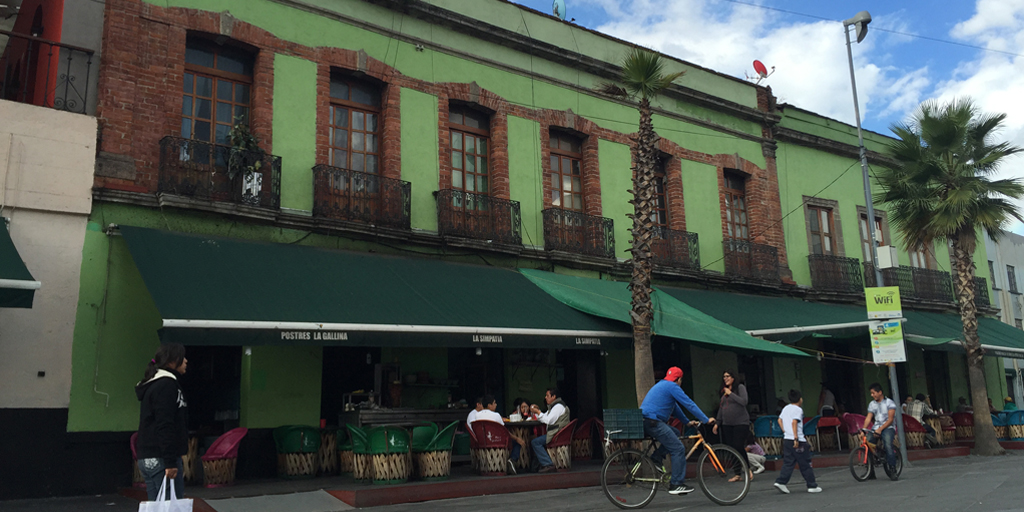 Mexico History & Traveler Musings 

For some reason, history looks more favorably on some countries than others. Mexico is one of those places that had the unfortunate luck of the draw for a few centuries. While it started out as the home of the thriving Aztec Empire, it was conquered by the Spanish in 1521 when Hernán Cortés and 500 fellow conquistadores defeated the Aztecs in their quest for gold. They did what the Spanish did best back in those days: destroy indigenous identities, traditions, and buildings, and rebuild each with their own Spanish style. And of course, introduce one of their infamous exports, smallpox, which ended up killing millions of people. They then rebuilt the Aztec's beloved capital of Tenochtitlan as the capital of New Spain, naming it Ciudad de México, or Mexico City.
300 years later in 1821, Mexico eventually gained its independence from Spain. However, that was just the beginning of getting picked on by foreigner powers. In 1846, Mexico fell under the occupation of the United States during the Mexican-American War (referred to as "The U.S. Invasion" in Mexico), which resulted in the loss of California, New Mexico, Arizona, and Texas. Soon after in 1862, Napoleon decided to conquer this smaller version of Mexico for France, and he left an Austrian prince in charge for the next decade. The Austrian was eventually executed and a Mexican general ruled until the Revolution of 1910, which began as an inspiring middle-class uprising against the longstanding dictatorship, but ultimately resulted in civil war, and multiple assassinations and coups. The following decades were tough. There were glimpses of prosperity, but the upcoming decades were filled with political unrest and economic instability.
It took nearly a century for Mexico to stabilize, but Mexico's luck now seems to be turning around. It has recently developed a large and diversified manufacturing sector, become a major oil exporter, and began attracting billions of dollars of foreign investment coming in each year. This helped Mexico grow to become the second-largest economy in Latin America (after Brazil) and fifteenth-largest in the world.
It still has its fair share of problems though. Corruption is rampant. The police and politicians are rarely trusted. There is still high poverty and rural areas are typically neglected. Huge shanty towns surround most of the cities. Drugs are a major industry, and all the natural outcomes of that are prevalent, resulting in one of the highest rates of kidnappings, murders, and drug -related violence in the world.
Life in Mexico tends to be a bit slower paced and heavily focused on family and religion (over 80% of the country is Roman Catholic). It seems as if people are too busy living life to worry about fixing their store's crumbling façade or broken storefront sign – and there's something very refreshing about that. The cuisine focuses on basically any delicious meat that you can stuff into a tortilla and accompany with rice and beans. Popular dishes include tacos, burritos, and quesadillas. There are tons of markets. In fact, one of Mexico City's nicknames is the "city of markets." The country is also home to countless beautiful beaches along the Gulf of Mexico and the Pacific Ocean, which draw millions of travelers per year.
So here's my take: Mexico is one of the most underappreciated and misunderstood countries. It often gets a bad rep due to the all-too-common instinct to judge a place from what you knew of it decades ago. Kidnappings, murders, and gang violence were popular activities in the past, but most of that is now concentrated in the north and along the Rio Grande, where the drug cartels are based. Mexico City, the beaches, and numerous other regions are safe and welcoming places to visit. It's cheap, the food is great, people are hospitable, and it's a growing business center in the Americas. I'd strongly recommend experiencing this country. Listen to mariachi bands playing in a plaza while you sip on some cervezas, stuff your face with your choice of tortilla-wrapped glory, take a siesta, stroll through lively and colorful markets, visit beautiful beaches, and see some ancient Aztec ruins.

I hope you enjoyed my Mexico City travel blog!
If you're traveling through Central America, you can also check out my Antigua Guatemala travel blog or other cities in Central America.
This error message is only visible to WordPress admins
Error: No feed found.
Please go to the Instagram Feed settings page to create a feed.
Mexico City travel blog