goKonrad's Beijing travel blog
For a major international city, Beijing remains refreshingly authentic, unique, and friendly. The food is as delicious as it is diverse. The city is brilliantly complex and contradictory on every corner. Chinese writer, Lao She, said it well: "filthy, beautiful, decadent, bustling, chaotic, idle, lovable." I could stay here for years and still would have no idea what was going on. 
I initially came to Beijing to learn a little about China, finally see the Great Wall and Forbidden City, and eat some good Chinese food. What I found blew me away. I expected the narrow alleys and chaotic markets, not the third wave coffee shops and craft breweries. I expected communism in full grandeur, not more technology and fashion than nearly any other capitalist society. It is one of the most fascinating cities in the world. This Beijing travel blog shares my favorite things to do in Beijing.
Beijing Travel Blog – Things To Do 
Booming Art Scene: 798 Art Zone
This abandoned factory zone, also called the Dashanzi Art District, is packed with art galleries, statues, shops, restaurants, and cafes. There are more than 400 cultural organizations represented in its art exhibitions. It is a neighborhood bursting with creativity and art, and it will confound any expectations you had of Beijing. This will be one of the coolest experiences you will have in this Beijing travel blog.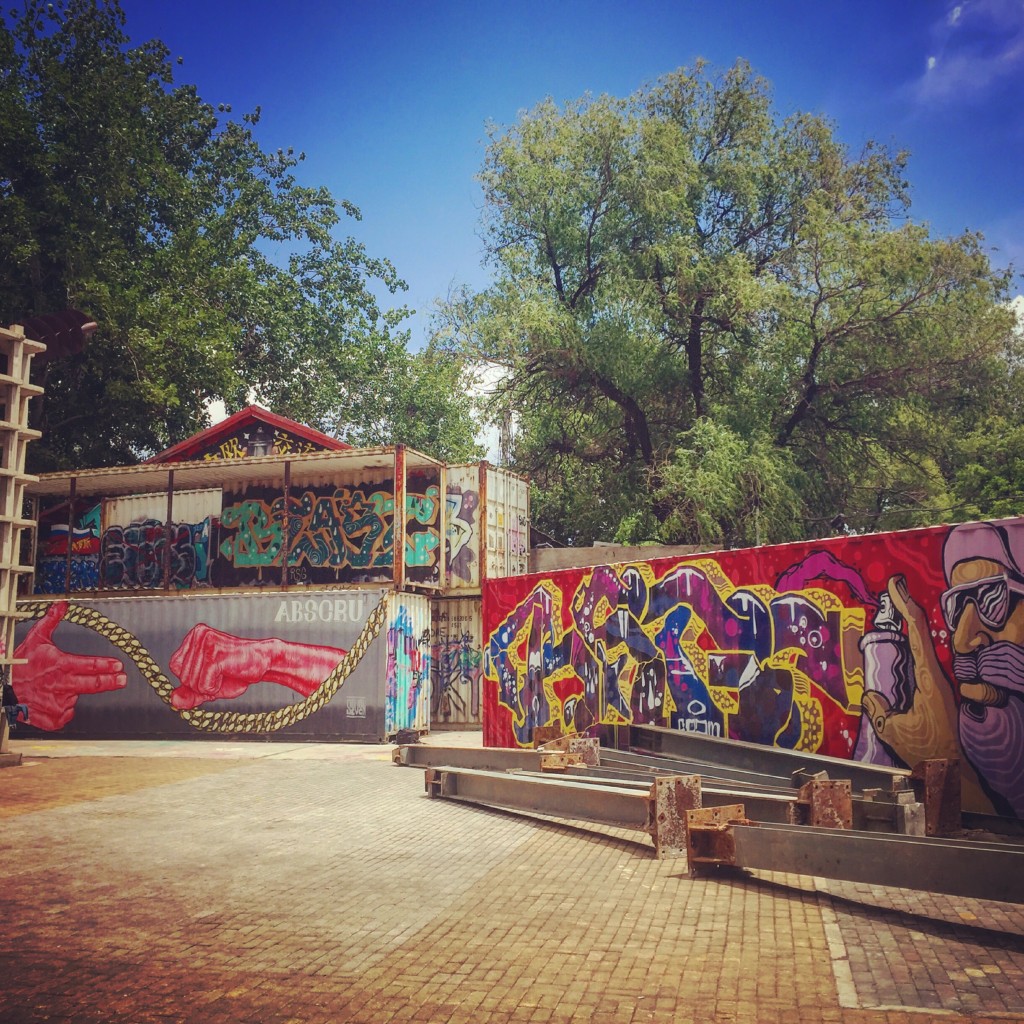 Trendy Streets: Nanluoguxiang
Nanluoguxiang is a pedestrian street located in the Dong Cheng District. The neighborhood epitomizes the trendy and modernity of Beijing's rising culture with variety of shops, art studios, food stands, cafes, and bars. It is also known as South Gong and Drum Lane, it is 800 years old and only 8 meters wide. It is a charming street and is full of people socializing.
Authentic Street Food: Guijie Market (Ghost Street)
Guijie Market, or Ghost Street, is a hot spot for street food. It is a lively street packed with over 200 restaurants. You can eat authentic Chinese classics such as dim sum, soup, spicy crawfish, and vegetables, in addition to the quintessential classics like scorpions, worms, and live octopus. The street begins at Dongzhimen Gate and is open into the early hours of the morning. This street is the best place in this Beijing travel blog for experiencing a wide range of authentic Chinese food.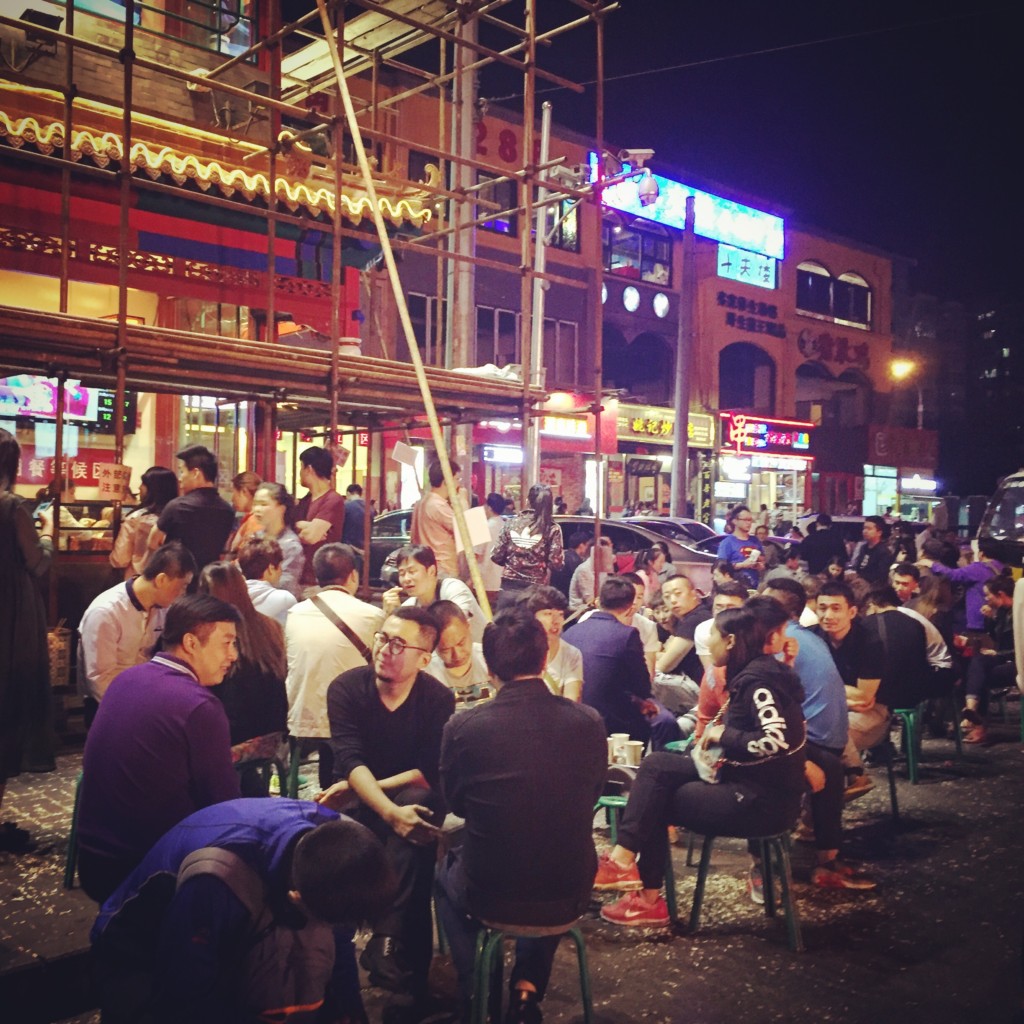 Adventurous Food: Wangfujing Food Market
Wangfujing Food Market features a wide variety of exotic street food such as scorpions and insects. It is located right next to the busiest shopping street in the city, Wangfujing Street.
Classic Peking Duck: Li Qun Roast Duck Restaurant
This restaurant is one of the most most iconic places to sample Peking Duck. It is small, packed, and full of life. It has a great atmosphere and is one of the top Peking Duck restaurants with hanging ducks lining the walls. It is recommended to make a reservation in advance.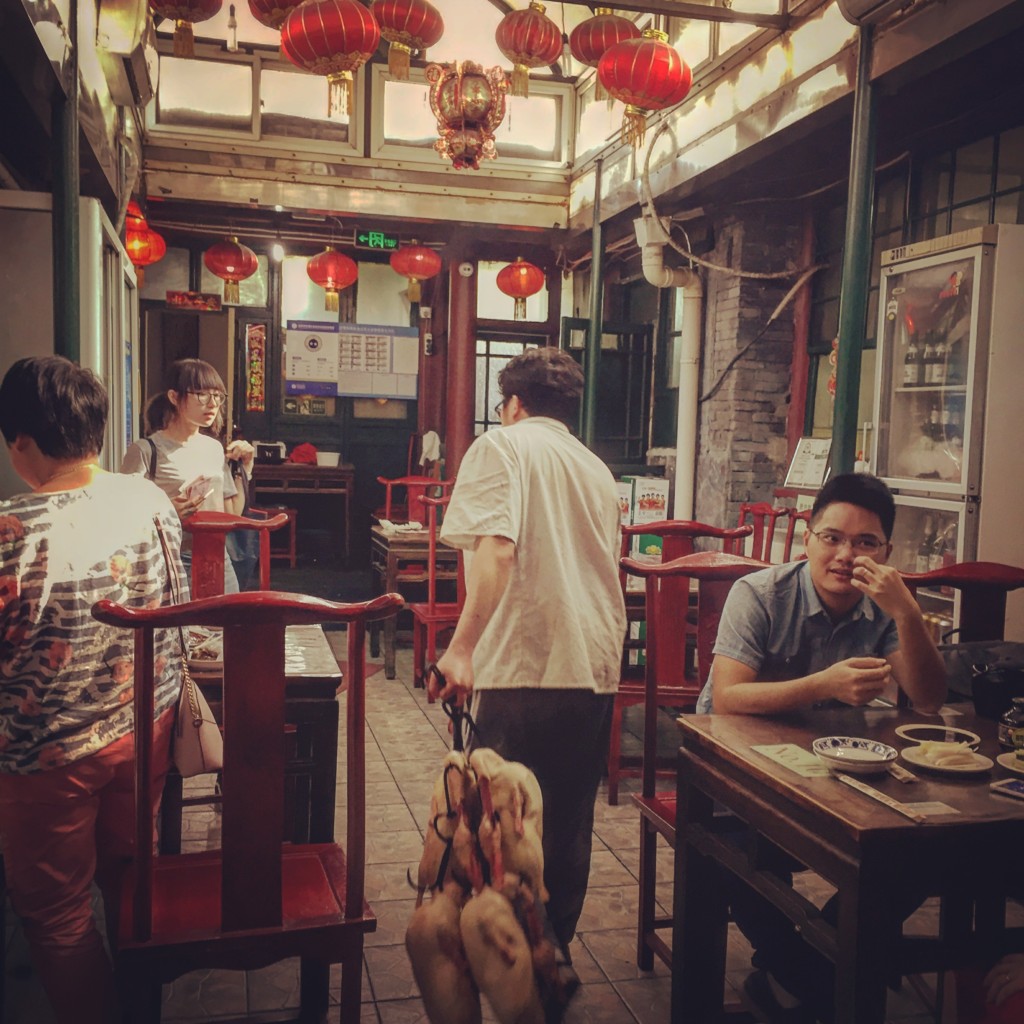 Emerging Craft Beer: Great Leap Brewing
Great Leap Brewing was the first microbrewery to open in the city in 2010. The difficult-to-find bar is located in down a narrow street in a 100-year old Qing-dynasty courtyard. With over 40 beers, including China-inspired Honey Ma and beers infused with teas and peppercorns, this is a great place to sample Beijing's growing craft beer screen in a cool atmosphere.  The beer is very high quality  and they had one of my favorite bars in Beijing.
Emerging Third Wave Coffee: Voyage Coffee
Voyage Coffee is one of the trendiest and most sophisticated thirdwave coffee shops you will find. Its clean and minimalist atmosphere provides with wood and green surroundings provides a truly zen experience while enjoying your coffee. Only coffee is served, nothing else. Beijing has many great coffee shops, but this was hands down my favorite.
Ancient Neighborhoods: Hutongs
Hutongs are old neighborhoods with narrow alleyways that make up the bulk of Beijing's older residences. Hutong means "water well" as the thin streets and alleyways were constructed to connect the neighborhoods, houses, and courtyard residences to the local well since the Yuan dynasty in the 1400s. The most famous include Nanluogu Xiang (close to the Forbidden City), Beixinqiao (with 20 curves), Qian Shi Hutong (the narrowest one), Dongjiaomin Xiang (the longest one),  Guozijian Street (near the Confucius Temple), and Xijiaomin Xiang (the old financial quarter).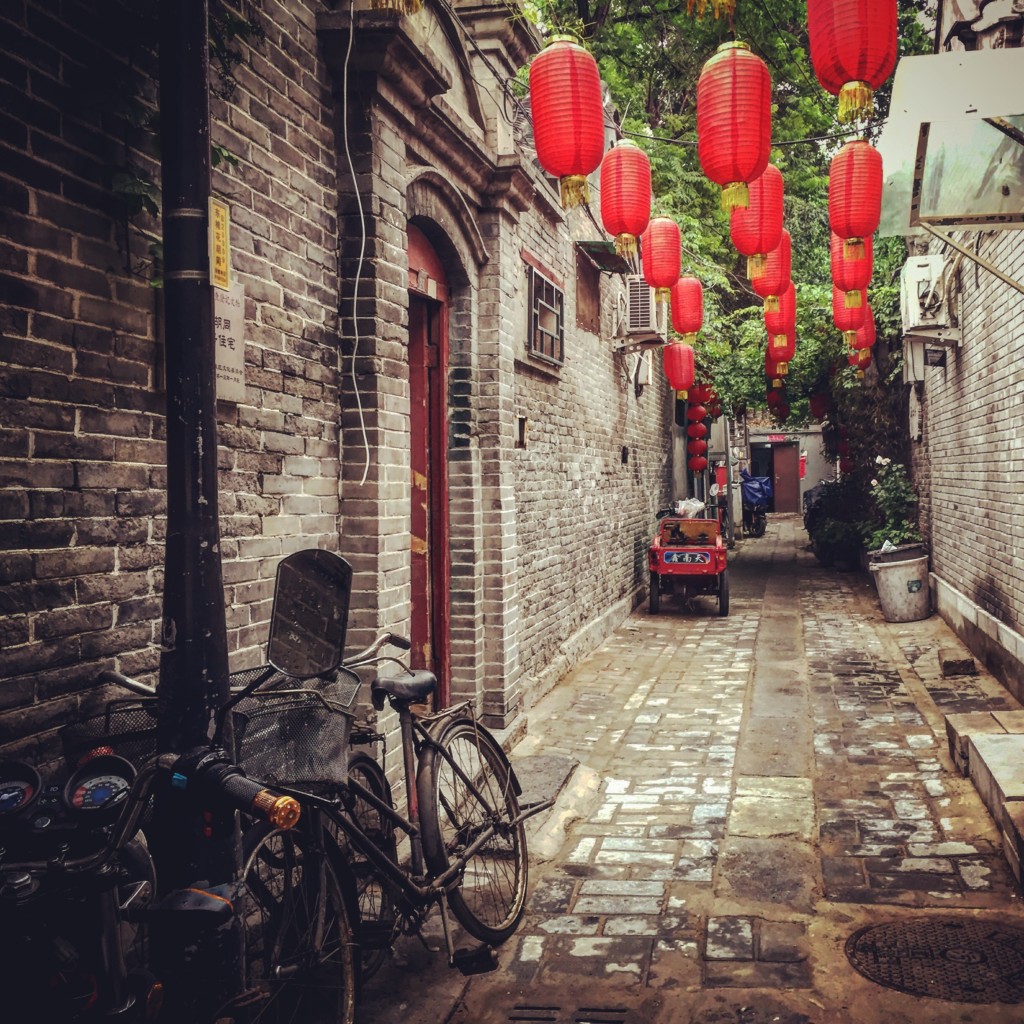 Beijing's Ancient History: Forbidden City
The Forbidden City is the biggest ancient palace in the world. Completed in 1420, one million laborers and artisans helped build the palace in the 15th century. With a surface area of 2.4 million square feet (720,000 square meters), the Forbidden City was home to 24 emperors of the Ming (1368–1644) and Qing (1644–1911) Dynasties. For such a classic site, this is a must-see in any Beijing travel blog.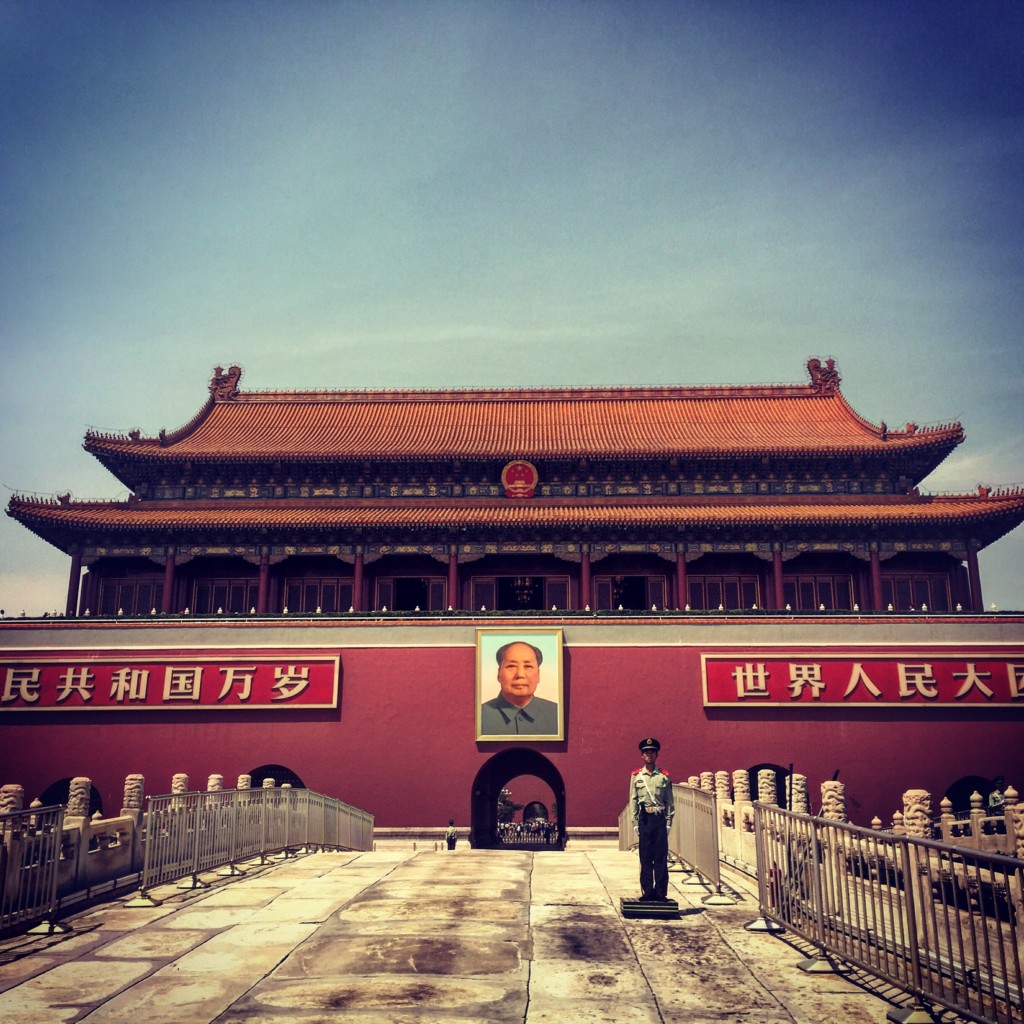 Iconic Squares: Tiananmen Square
Tiananmen Square is one of the 10 largest squares in the world and is famous for its large and festive gatherings and parades. It was also the site of the protest of 1989, where after the Chinese military suppressed a protest with force, a man stood in front of military tanks and prevented them to pass. The image was shared around the world and is considered one of the most iconic images in history. Tiananmen Square is especially worth a visit when the Chinese flag is raised and lowered at sunrise and sunset. For such a classic site, this is another must-see in any Beijing travel blog.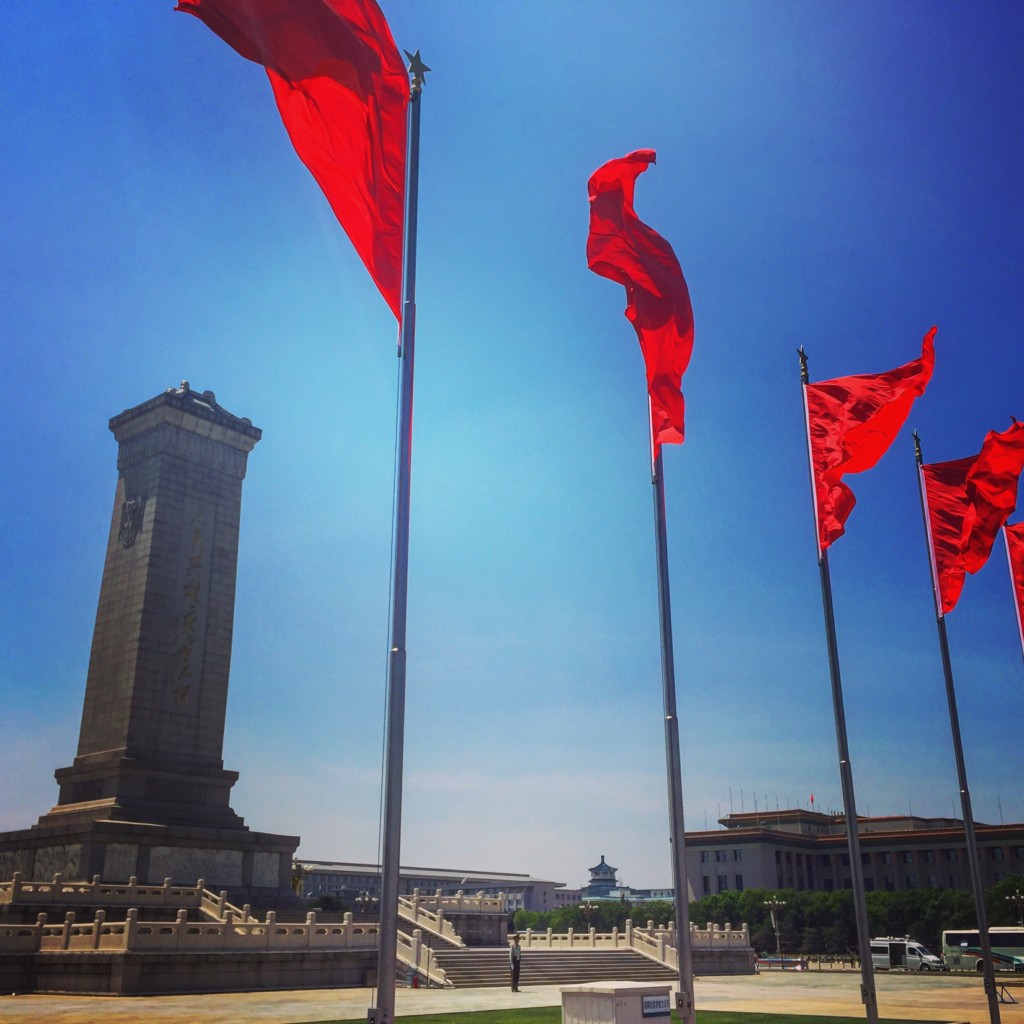 Best View: Jingshan Park
Jingshan Park is the highest point of the city, making it an incredible place to watch sunrise or sunset. Built in 1751, it serves as the Forbidden City's Feng Shui safekeeping from evil spirits and houses the biggest peony rose garden in the city, in addition to lots of lush greenery. The hill has five summits, statues, and pavilions. It's best to visit Jingshan Park directly after visiting the Forbidden City because its located just north of the Forbidden City's exit. This is the best view listed in this Beijing travel blog.
World Class Museum: National Museum of China
Located next to Tiananmen Square, the National Museum of China is Beijing's main museum and is one of the largest in the world. It has approximately 50 exhibition halls that guides you through the history of China. Exhibits focus on the chronology of China's system of government, revolution and war, art, and culture from throughout China's past and present. This is one of the few museums I listed in this Beijing travel blog. You don't want to miss it.
If you want more museums, there are several other good ones, such as Beijing Capital Museum, Beijing Police Museum, Military Museum,  and the Red Gate Gallery.
Lake-side Neighborhoods: Houhai Lake
Houhai Lake is the largest of the three northernmost lakes making up the Xicheng District's Shichahai. It is an area popular for nightlife, cafes, and restaurants surrounding the picturesque lake.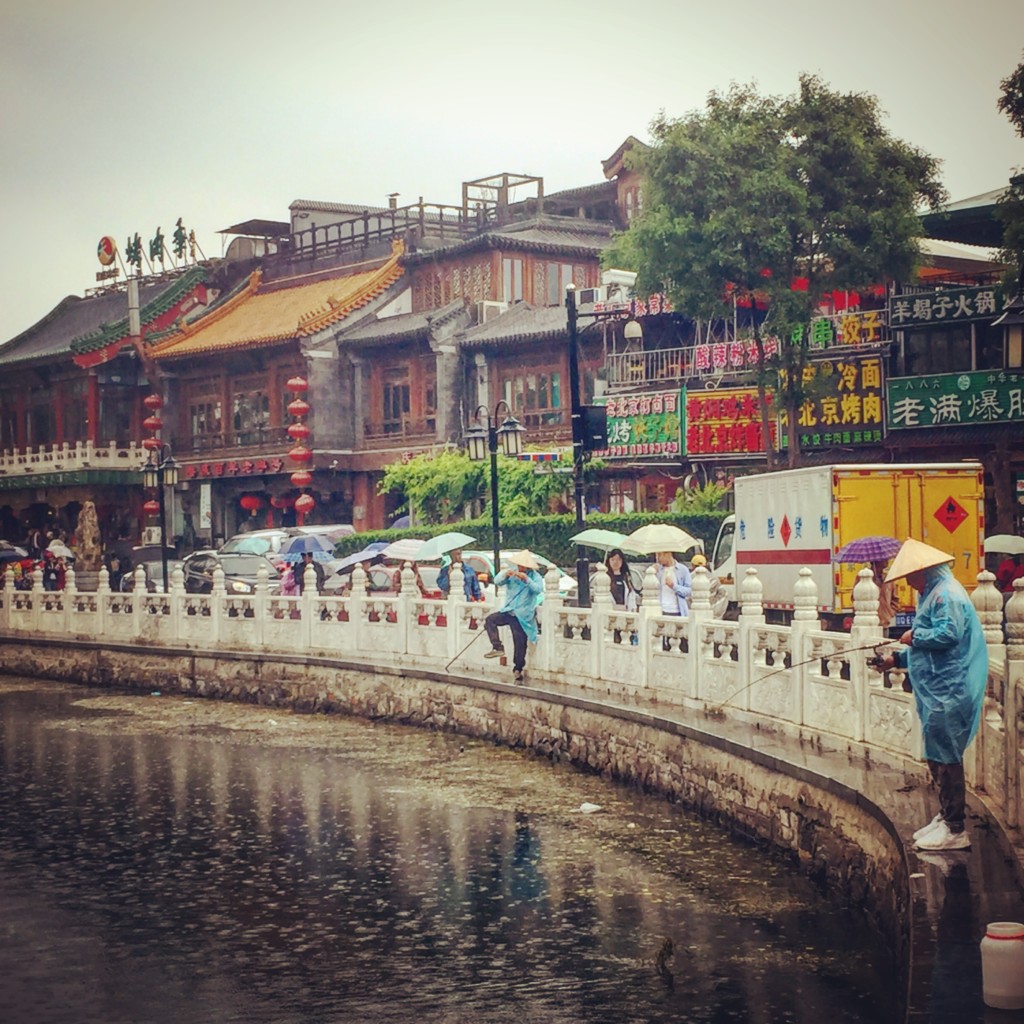 Religion in Beijing: Confucius Temple
Confucius Temple in Beijing, built in 1302, is the second largest temple honoring, Confucius, China's most famous philosopher and teacher through the Yuan, Ming, and Qing dynasties. Confucianism stresses love for humanity, ancestor worship, reverence for parents, and harmony in thought and conduct.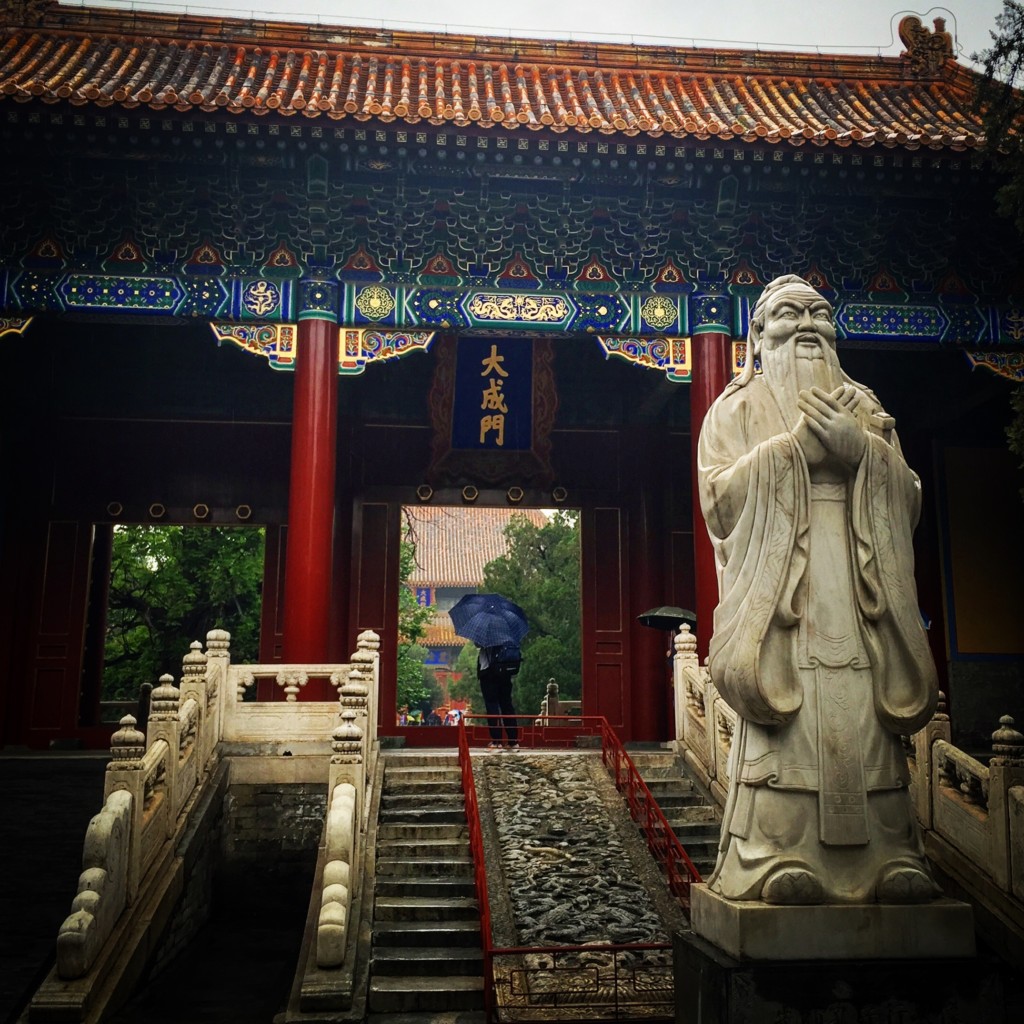 Wonders of the World: The Great Wall of China
Of course, this had to be included in this Beijing travel blog. The Great Wall is one of the most incredible ancient engineering wonders of the world. It is one of the New 7 Wonders of the World and is the most recognizable symbol of China. Construction began under Emperor Qin Shi Huang in the third century B.C. to prevent barbarian nomads from entering into the Chinese Empire. The most well-known and best-preserved sections of the wall were built during the Ming dynasty in the 14th through 17th centuries. Although sections of the wall have disappeared, the total wall extends 13,170-mile (21,195 km), passing through nine provinces, hills and mountains, rivers, and desert. Though the Great Wall did not protect against Mongol invasion, it remains one of the most powerful symbols of protection and China's enduring strength. There is a small entry fee to visit this famous landmark and it takes about an hour and a half to reach by road. Any hotel or hostel in the city can arrange a tour.




Fastest Train in the World: Take the Train to Shanghai
Take the fast and scenic ride to Shanghai via Beijing's bullet train. The smooth and comfortable ride coasted at over 300 kilometers per hour (186 mph) and provided scenic views of the Beijing countryside – which of course includes massive cities with skyscrapers of cities you never knew existed.
Take a TripScout Tour
Take a self-guided tour with my travel app, TripScout! It includes all the site mentioned in this Dubai travel blog (and more) on an interactive offline map on your phone. You can download the app for iPhone here.
Download the best Beijing travel apps:
Beijing can be a hard city to navigate due to minimal English and the government's restrictions on many Western apps, such as Google. Download the follow apps to help you get around Beijing.
If you are traveling throughout Asia, check out some of my other travel blog posts in the region: Hanoi, Saigon, Luang Prabang, Shanghai, Seoul, Tokyo, Kyoto, Ubud-Bali, Yangon, Taipei, Almaty, Bishkek, Hong Kong, Singapore, Manila, Kuala Lumpur, the Maldives, and more.
I hope you enjoyed my Beijing travel blog! 
This error message is only visible to WordPress admins
Error: No feed found.
Please go to the Instagram Feed settings page to create a feed.
Beijing travel blog