goKonrad's Copenhagen travel blog
This Scandinavian capital is where luxury tastes, hipsters, and counterculture anarchists seamlessly blend together in one of the most creative, happy, and livable cities in the world. This city of bikes is beautiful and sophisticated, yet edgy and alternative.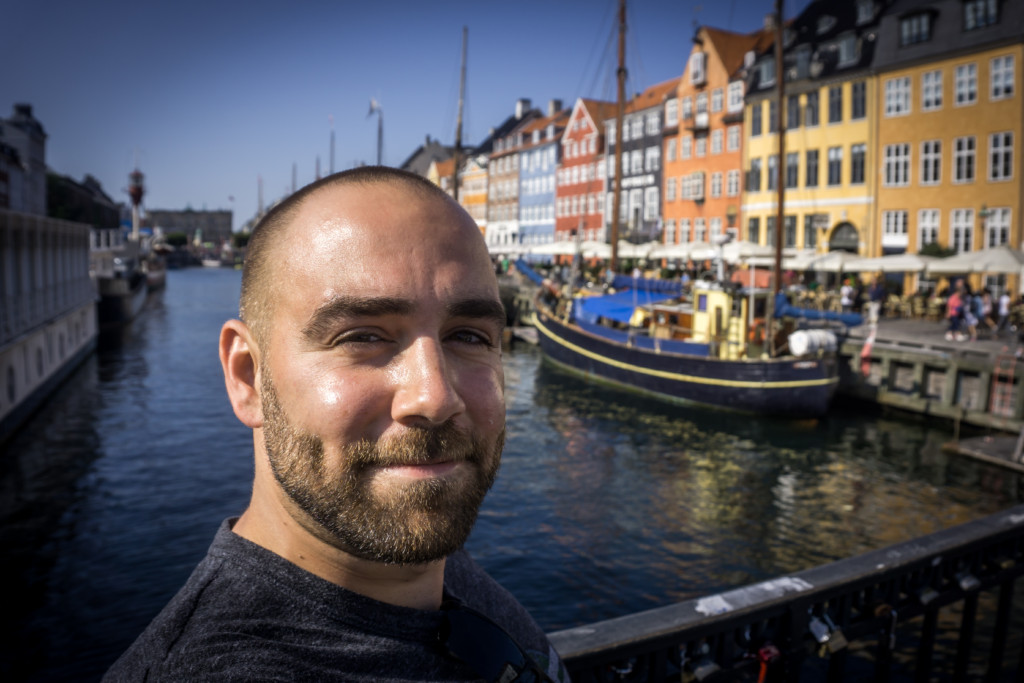 This Copenhagen Travel Blog's Best Things To Do
Copenhagen Street Food
If you do one thing listed in this Copenhagen travel blog, go straight to Copenhagen Street Food. It is a trendy industrial-style warehouse with gourmet street food stalls, beer taps, and outdoor seating. With a plethora of artisan food and drink options, you will find something to leave any palate beyond happy – whether you are in the mood for kimchi, tacos, or duck fat fries. Grab a meal, a cold beer, and go sit along the water and talk to locals.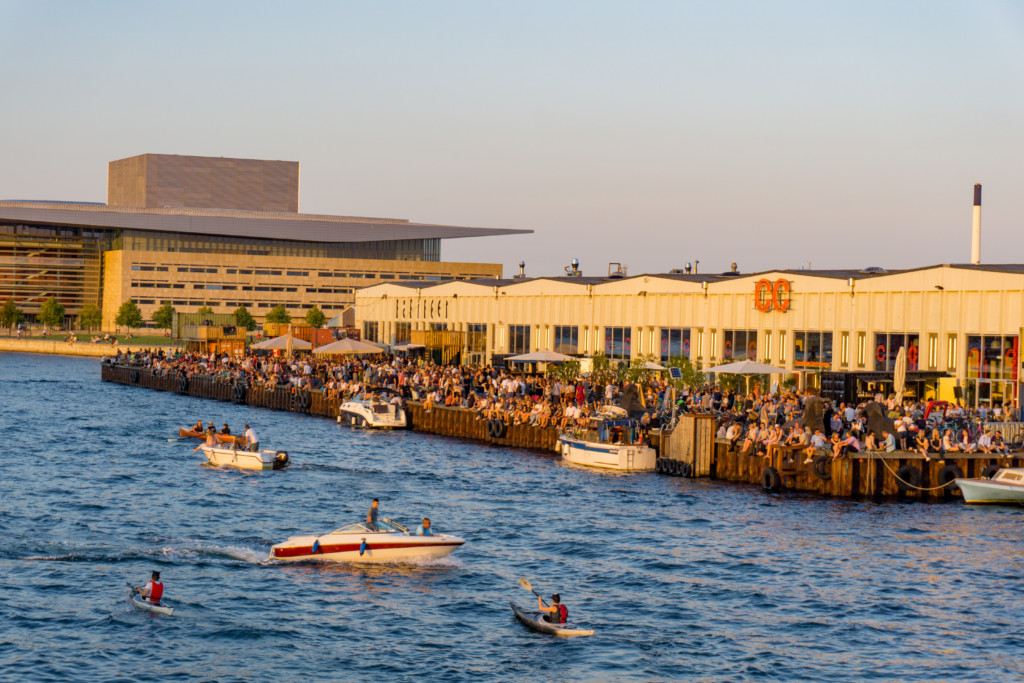 Christiania
Do you want to metaphorically leave the EU for a few hours? Christiania is a hippie commune that operates under its own rules. There are a few strict rules for visitors: no cars, no photos, and no bad vibes maaaan. Other than that, it is a free for all with drugs and free love everywhere.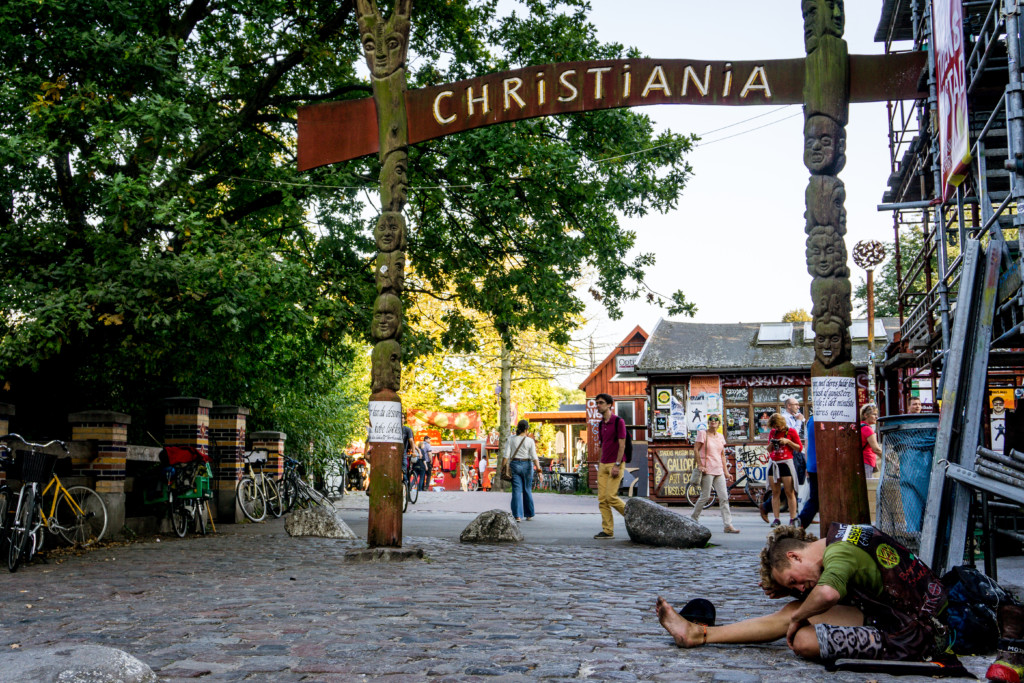 Torvehallerne Food Court
This all-glass, indoor food court with outdoor seating is a fun place to grab a bite to eat and hang out. There are a lot of quick, artisan food options. Make sure to check out Coffee Collective, which has some of the best coffee in the city.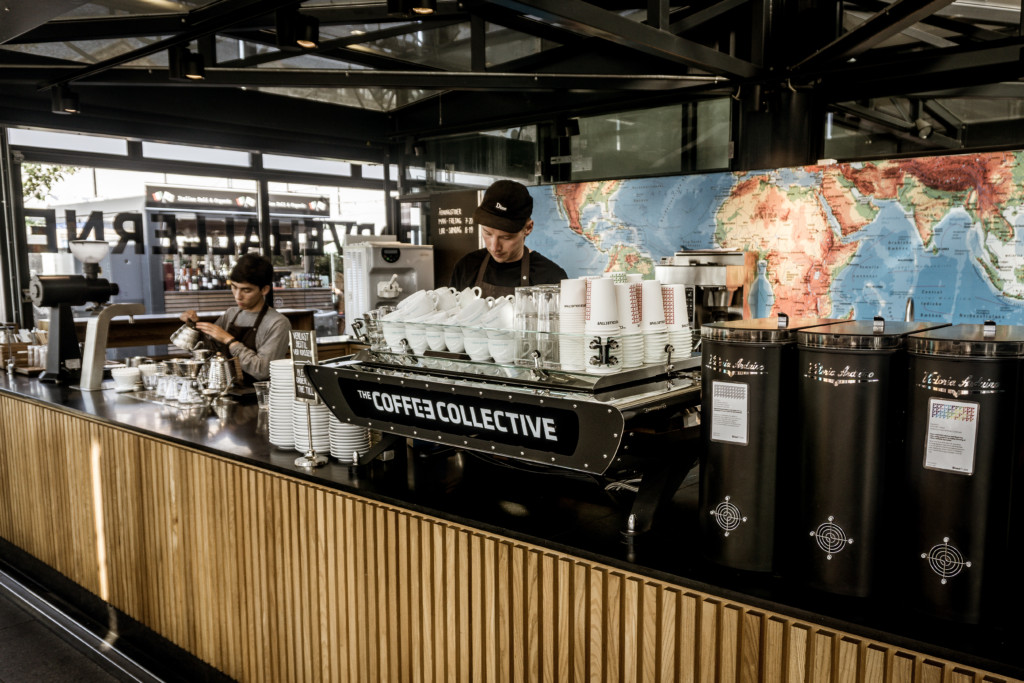 Nyhaven
If you have a postcard-style image of Copenhagen in mind – with sail boats in the canal, colorful buildings, and people sitting outside with a pint in hand – this place is what you are imagining. It is a pedestrian area along a canal and is full of outdoor Danish restaurants and beer gardens. It is a bit touristy, like any main European square, but it is hard to beat the ambiance on a day with good weather.
Statens Museum for Kunst
Copenhagen is an artsy city. The creativity bleeds out onto her streets and alleys. However, Denmark's National Gallery, Statens Museum for Kunst, brings it back inside and is my personal favorite museum in town. It is the largest collection of art in the country and they have a diverse display from European classics to contemporary.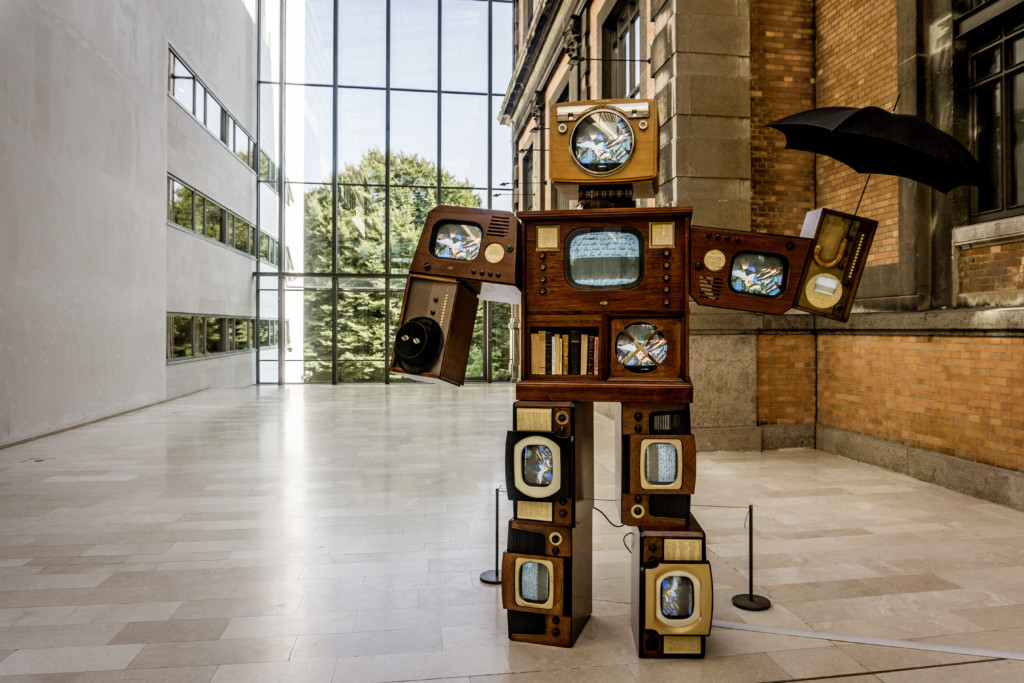 Tivoli Gardens
Tivoli Gardens is an old theme park that dates back to 1843. It has become both a popular attraction for visitors and a national treasure for locals. There is a wide range of attractions – including rides that are nostalgic classics, quirky and exotic, and new innovations for the modern thrill seeker.
Public parks
Danish people are so pleasant that it seems fitting they would be sitting in a beautiful park, while sunbathing with a friend and glass of wine. If you want to join them, I recommend the outdoor gardens at the University of Copenhagen's either Botanical Garden or the park next to the Opera House along the river. Copenhagen has dozens of parks though, so if you are walking near one, it is a good idea to cut through it and enjoy the scenery.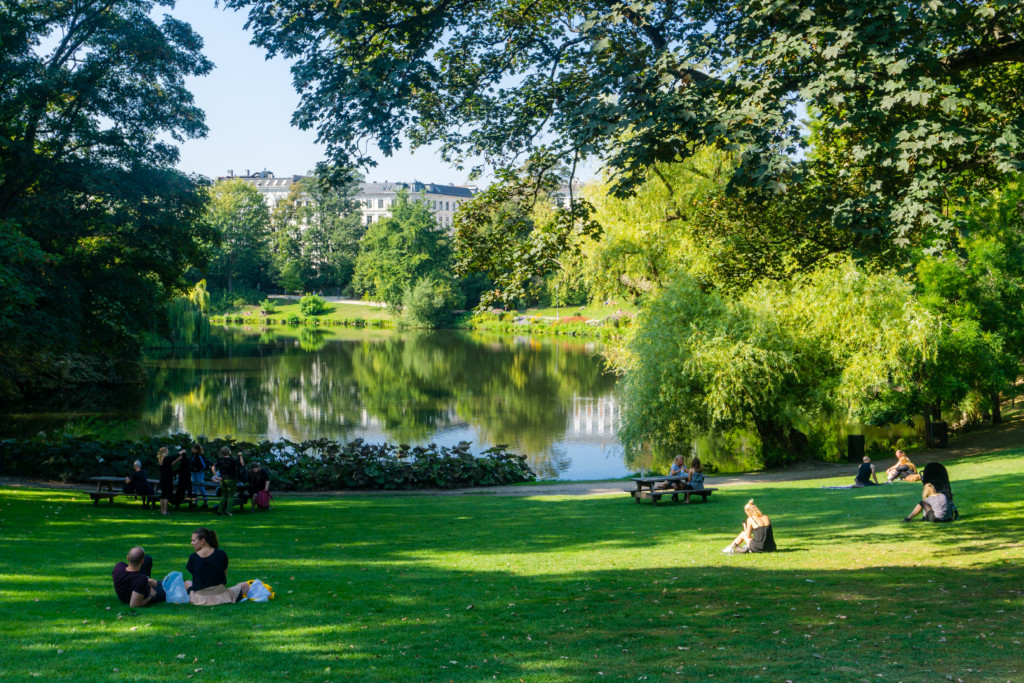 Black Diamond
The Black Diamond building is an architectural beauty with a sleek interior, impressive library collection, a relaxing café, and outdoor area that is a popular hangout for the local youth. These are more than enough reasons to make a quick stop to explore.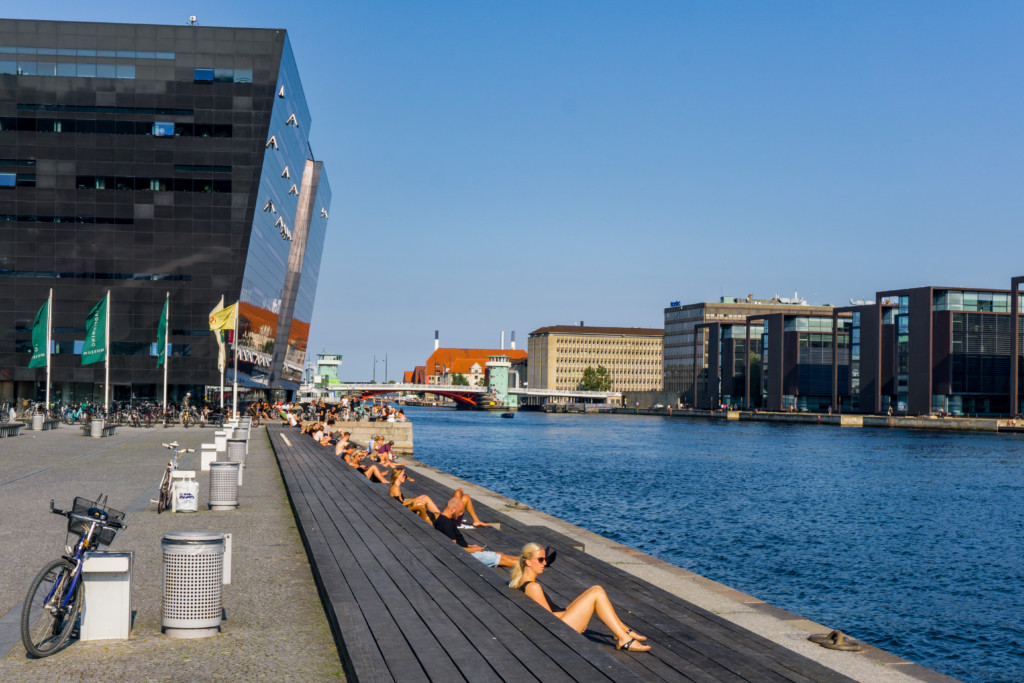 Carlsberg Brewery
The Carlsberg Brewery is on the outskirts of the city, and Copenhagen has a thriving craft beer scene with more delicious options, but if you like historical breweries that date back to 1847, then the Carlsberg Brewery is for you. It is the site of their first brewery and like all good beer tours, the tour ends at their bar.
Stroget Avenue
Stroget is one of the longest pedestrian streets in Europe. It is the heart of Copenhagen and has a diverse range of shops, from super cheap to high-fashion luxury. There's nothing here that I think you have to go out of your way for, but you are bound to be on it at some point and it is worth noticing for the people watching, shopping, and getting a pulse of the city.
Overgaden oven Vandet
I recommend taking a walk on the peaceful Overgaden oven Vandet. This neighborhood road along the canal is near most of Copenhagen's action, but is especially peaceful and scenic. You will see dozens of locals hanging out on docked boats while eating and drinking with their friends.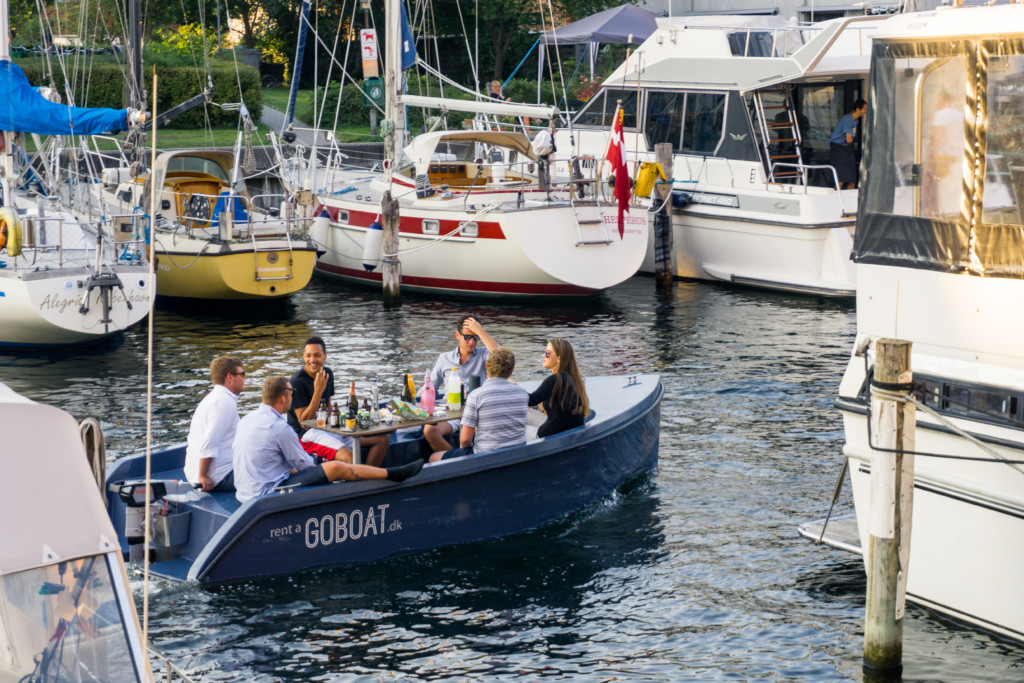 Other major tourist sites
Copenhagen is an extremely walk-able and bike-able city. There are many local sights and main attractions to see along the way. I skipped these during my visit and therefore don't go into detail on this Copenhagen travel blog, but here are other popular tourist attractions:
Amalienborg Slot
Kastellet
Little Mermaid
Christiansborg Palace
Opera House
This Copenhagen Travel Blog's Best Places To Eat
In addition to Copenhagen Street Food and Torvehallerne (both mentioned in this Copenhagen travel blog above), here are a few places I recommend to eat:
Mad & Kaffe
Café Paludan
Pluto
And of course if you can get in and afford it, Noma, was named the best restaurant in the world for a number of years.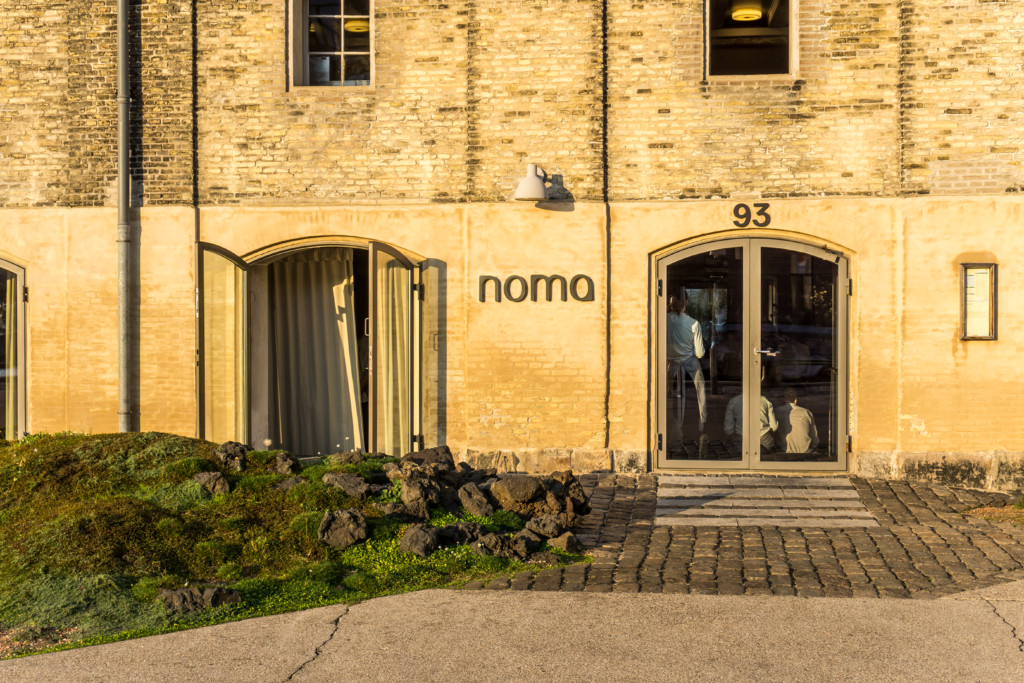 Where To Stay in Copenhagen 
Urban House
While slightly more expensive that most hostels, Urban House is a next generation and tech savvy hostel that is part of a new breed of modern, less "backpackery" style hostels that are popping up around the world. It has a modern and hipster-esque interior, great atmosphere, popular bar, and helpful staff.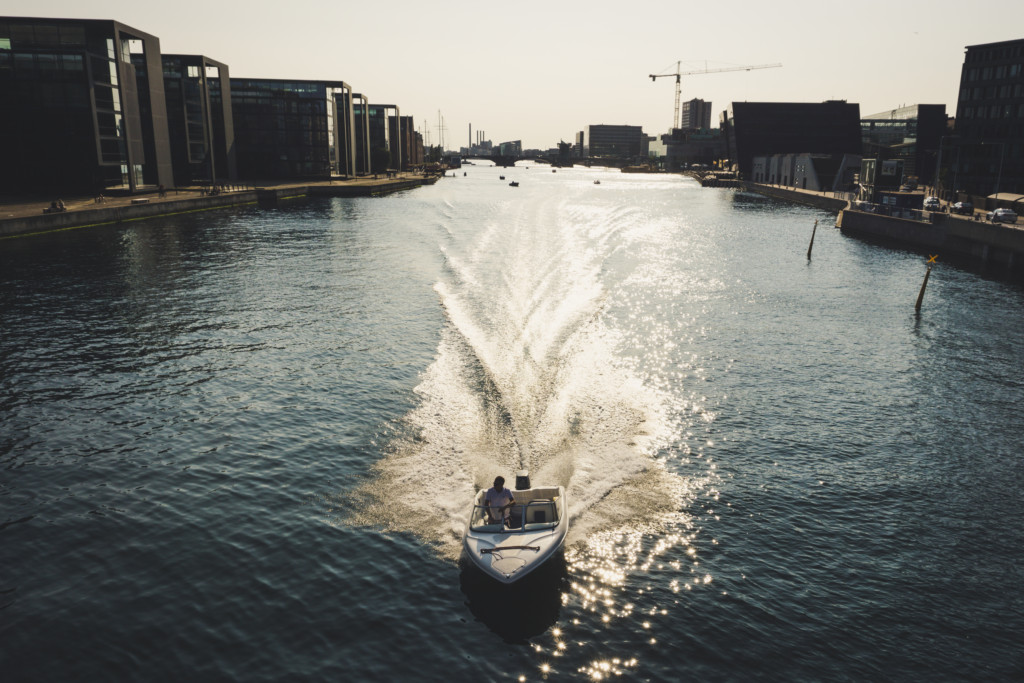 I hope you enjoyed my Copenhagen travel blog, check out more pictures below!
This error message is only visible to WordPress admins
Error: No feed found.
Please go to the Instagram Feed settings page to create a feed.
Copenhagen travel blog