As the Chief Explorer of TripScout, I travel to three countries per month to find the best local spots and hidden gems: from controversial street art to charming neighborhoods, from third-wave coffee shops and underground speakeasy bars to historical landmarks. I have been obsessed with understanding the different trip planning ways people figure out what to do when they travel, but someone recently turned the question back to me: "Well, you travel so much and it's your job, so how do YOU prepare for a trip?"
I think about that trip planning question a lot and I try every new travel tool, blog, book, and app that comes to market. My inability to find one discovery tool that works well on its own and the hassle of curating such vast amounts of content available was my inspiration for starting TripScout. It is still a time consuming and fragmented process, but let me pull back the covers and show you what I do to efficiently "scout" a new city:
Facebook Graph Search
Like-minded friends and frequent travelers are some of the best sources of trip planning recommendations and Facebook Graph Search is one of the most underutilized tools for that information. I simply type "My friends who visited [insert city or country]" into the search bar and find all my friends who have been there. I look for friends with similar tastes and then send them a message like this: "Hey buddy! I'm heading to [insert city or country] in a couple weeks and see you have been there. Do you have any favorite local spots or experiences you recommend? No need to list the obvious sites, I can research all that. Thanks so much!"
Instagram
The way other travelers view a city inspires me. I search Instagram while trip planning to find the key hashtags and feature accounts for any city before I travel. Search the city or country name with some travel related keywords (e.g., @Visit[City/Country] and #Visit[City/Country] is a common name for tourism boards), then dig around to find which accounts and hashtags travelers include on their pictures. I scroll through hundreds of pictures to find the "wow, I want to do that" feeling. Rather than watch in wanderlust and envy like your normal social media feed, this trip planning tactic gives you the power to do them all for yourself soon! Say hello to me while you do it 🙂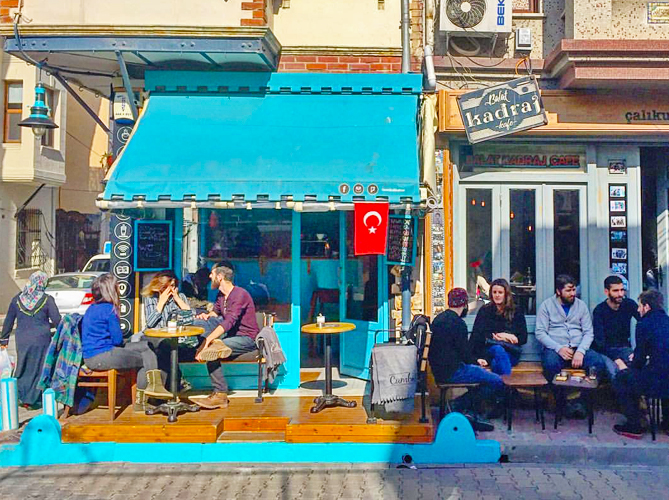 New York Time's 36 Hours 
While I have never liked or followed the full trip planning itinerary from the 36 Hours series by the New York Times, I always find some amazing gems to add to my list. The New York Times also does a great job of articulating a city's unique personality. The full itineraries tend to be a bit narrow and not my style, but there is always something I find from there and love.
Google
There are so many niche travel blogs available for finding specific types of recommendations. I go to Google and search a few different queries. First, I start broad with searches like "things to do in [city]," but I usually skip to page 2-5. The first 1-2 pages are usually dominated by the largest, most SEO optimized websites. However, I find better trip planning sources further down the search results. Second, I search specifically for niches I am interested in, such as: unique neighborhoods, best place to try local food, best coffee shops, craft breweries, best cocktails, cool bookstores and libraries, street art, best views, best hikes, scenic running paths, and off the beaten path spots.

Foursquare
I usually search Foursquare for the niches I mentioned in the Google section as well. Foursquare has some of the same trip planning issues as other aggregation and review sites where popularity trumps quality and touristy trumps local, but I find their tips far more useful and interface much better than the other large review sites.  I typically browse their app to find things around me as well.
Talk to Locals
My best source of information is local bartenders, baristas, hotel employees, and knowledgeable locals once on the ground. I talk to many people when traveling and after a good conversation, I ask questions like "if you had a friend visiting you form out of town, where would you take them to hang out?" or "what do you recommend I do that I won't find in any guide book?" Not everyone is good at answering these questions, so I always apply my own filter, but the results are usually better than any trip planning I do and it is how I curate many of my best recommendations on TripScout.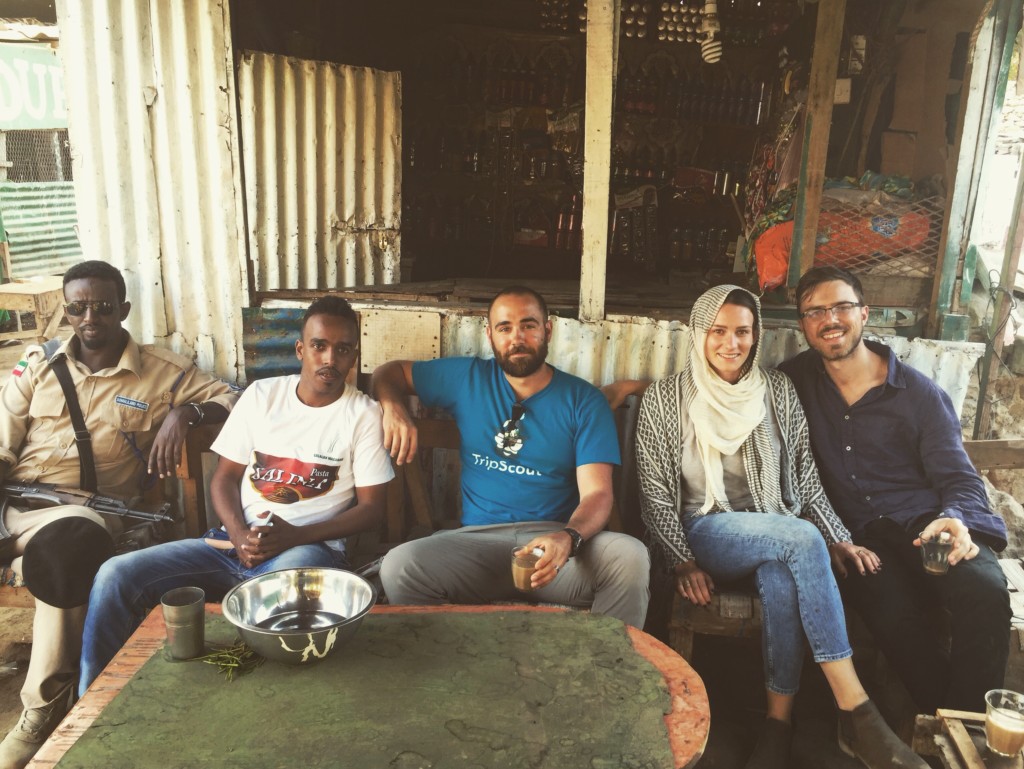 Feet + Curiosity
I use all these tools, but use my trip planning research only as a starting point. My feet and curiosity do the bulk of my travel. I simply wander around and explore neighborhoods and side streets. I usually walk over 10 miles a day and routinely walk 15 – 20 miles. You probably do not need to go that far, but I recommend doing that for a couple neighborhoods. Be patient, you typically find a lot of boring normal life (which is also good to see on its own) before you find your hidden gems.
Use these trip planning tactics to set some checkpoints for your trip, but for the best experience, don't try to do too much, make sure you leave enough time to wander and explore with no agenda, and follow the recommendations from locals you meet. If you do that and are patient, you will make memories that the best trip planning can't generate. Of course, if you want local experts and me to do the initial work for you and put it on an offline map so you can use it as your starting point, you can download the TripScout app (available for iPhone). Please check it out and let us know if we don't have the city you want and we will see how we can help!
Am I missing any trip planning tips?
Please add them to the comments! I will continue to update this post with new findings.
This error message is only visible to WordPress admins
Error: No feed found.
Please go to the Instagram Feed settings page to create a feed.
Trip Planning Tips from a Travel Founder and Digital Nomad